The Old Ground Hotel in County Clare, tucked away discreetly within the town of Ennis, whispers secrets of ghastly nights during the Republic's tumultuous beginnings, when the people were divided and a dauntless spirit lingered across the countryside. Rich with dynamic history, the quaint former manor is still warm and welcoming to all those who enter.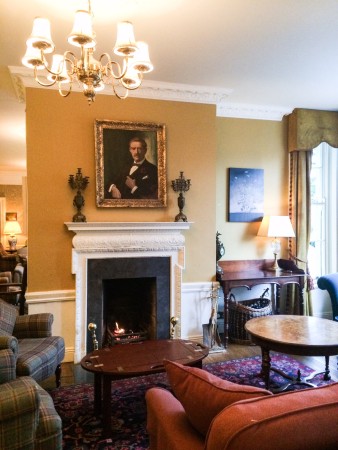 Across the road lies an old church, whose bells clang and clatter throughout the morning. The cobblestone leads around the corner into the heart of the town, where schoolchildren in uniform line up for pub lunches midday, and are allowed to mingle with Guinness drinkers and tourists alike. Beyond the queue a river winds through town center, a reminder of the link to the outside world.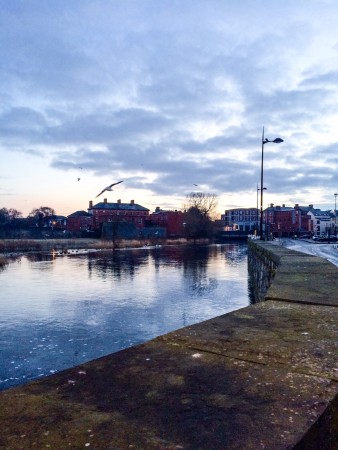 The people of County Clare are engaging, curious to our history and future itinerary. They understand that tourism brings commerce and livelihood to the area…. from the 13th century friaries…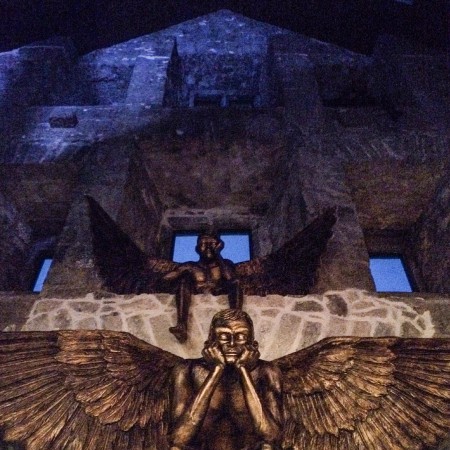 to the the Cliffs of Moher….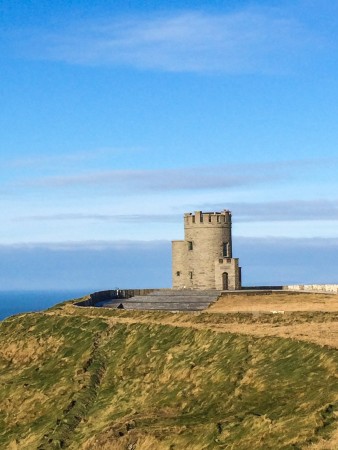 and the county's gateway to the loving Celtic Galway, the land of Claddaugh and Galeic song.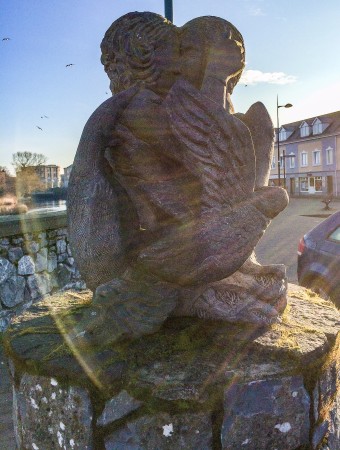 The citizens are not pompous or rude, although there is a slight emergence of former clan rivalry. It seems the civil wars of the past are hard to lay to rest. Besides, "they won't let you tend bar in County Kerry."
The pubs of Ennis are fine for a crawl… providing warm fires and warm smiles.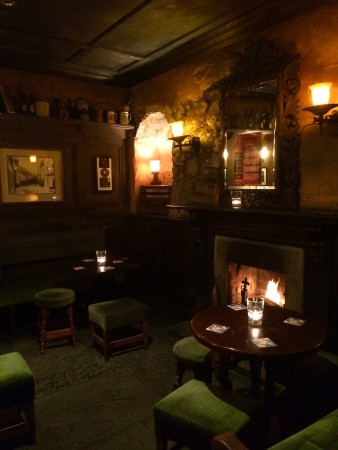 At the end of the day, the rooms at The Old Ground were the most spacious… and the most haunted… of all our stays in Eire. The pubs were the friendliest, and the Irish breakfast most delicious.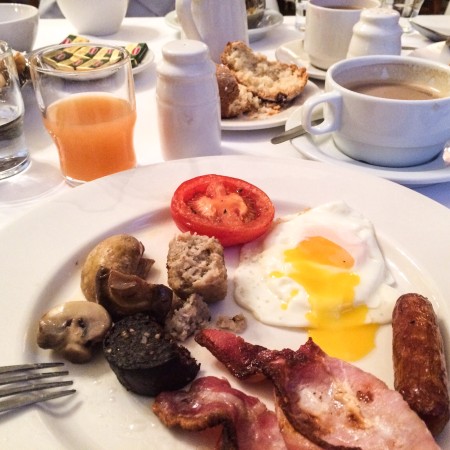 County Clare, in her rolling flatlands and gentle hills, proved worthy of these #twistedsister's first peek into the Irish soul. Clean and lightened, free of our daily burdens, we traversed on… in further search of our Ireland.
Slainte.