It's been a really hot summer here in Texas; more than twenty days over one hundred degrees, no rain, and no relief in sight.  Not exactly the picture our ranchers have been dreaming about all winter.  Fields are dusty, dry, and brown: scorched by the harsh sun.  Driving from San Antonio to our bi-annual family reunion in St. Mary's, there are only pockets of fields with a hint of green.  Granted, it has looked this way the past few trips. The cattle lay under trees, looking thin and haggard.  When will we get a break?
St. Mary's is a small Czech community just east of the infamous Shiner, Texas.  My maternal grandfather's family settled there in the late 1870s; there are still remnants of the original village, including a small elementary school named after the homeland.  The Mozisek Reunion is one in which my whole family looks forward to every year.  Mostly because we get to see our extended family: countless cousins, Aunts, Uncles, and others who share in our Czech heritage. Sometimes there can be more than 200. Even more, however, because a trip to St. Mary's means a full serving of local homemade Texas Czech dishes, using recipes passed down by generations.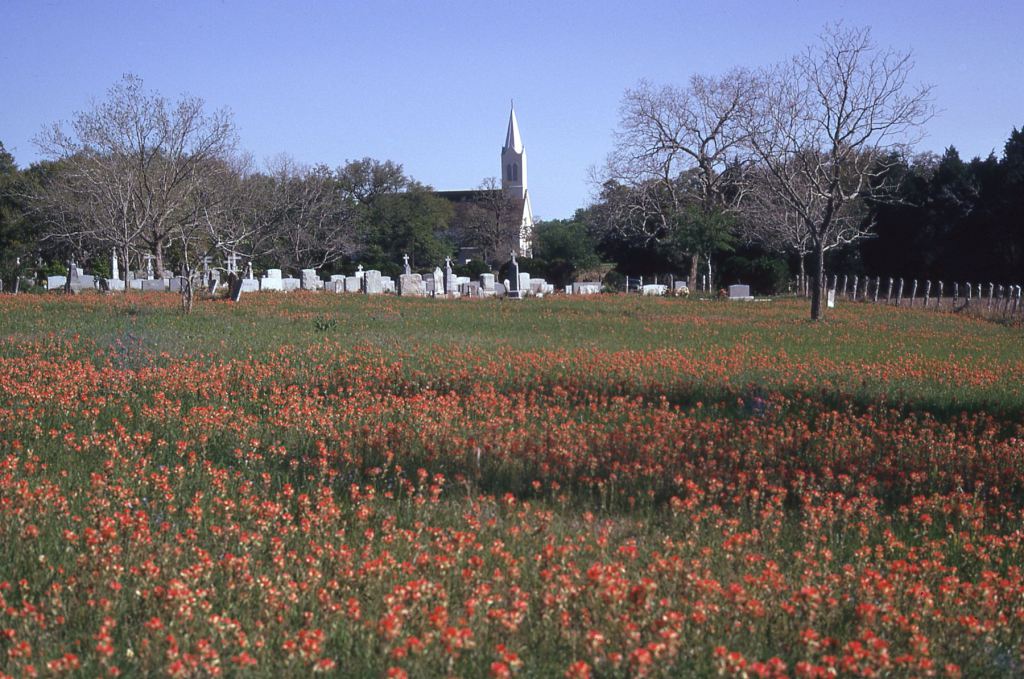 This year, we had Janak's Czech sausage for our family meal, made fresh just days before.  Old fashioned and hickory smoked, this sausage is the best tasting you can find in Texas, less you make it yourself.
You can't go wrong with country potatoes, made simple and clean.  Boiled and tossed with sweated onions, these potatoes are finished with butter, salt, and pepper.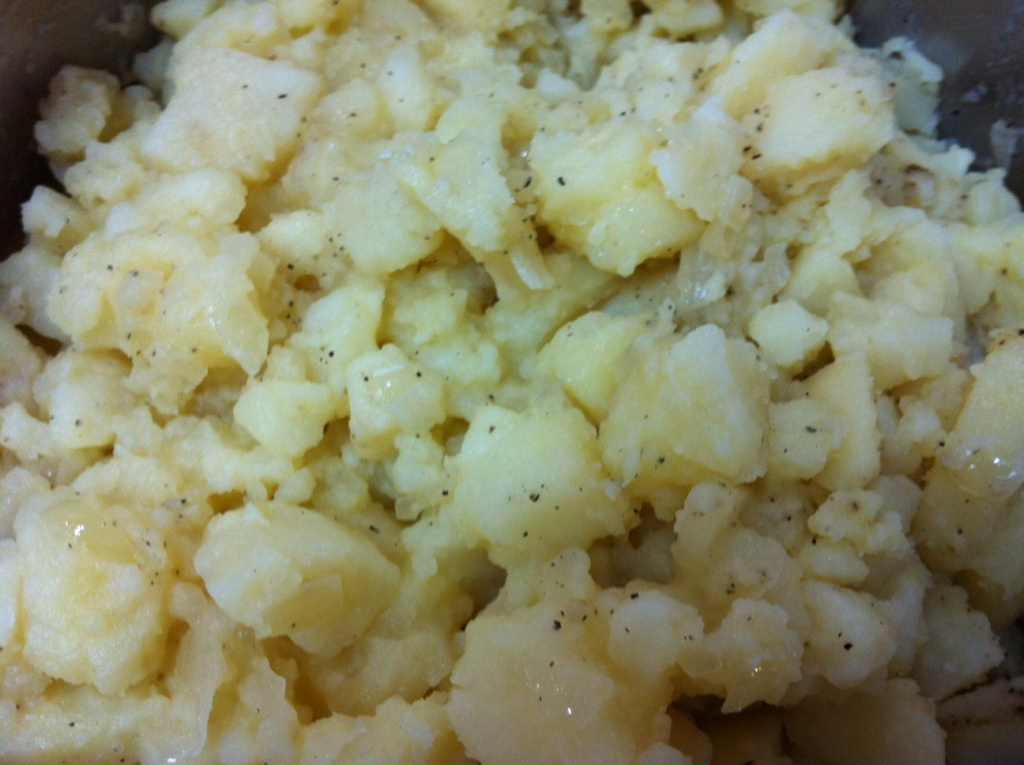 Every reunion one of our relatives brings garden fresh green beans; a small amount of acidity keeps them crunchy and vibrant.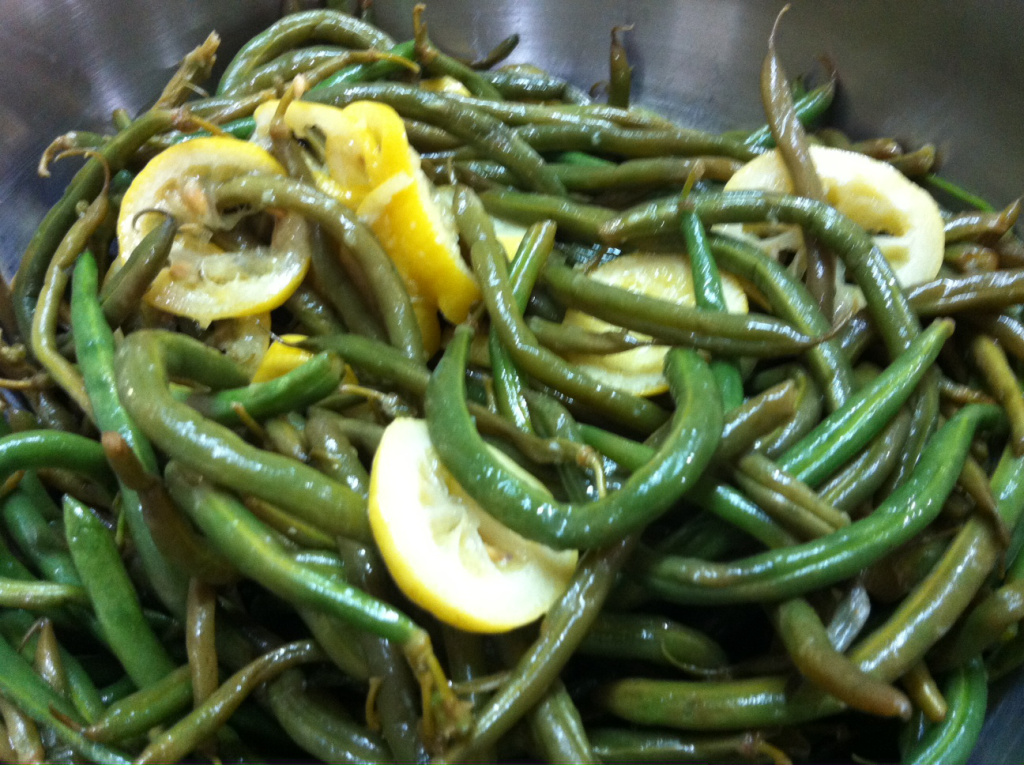 It just isn't right to serve country sausage without homemade soda bread.  My grandma used to make homemade bread on special occasions; wrapped around a sausage link with a little mustard, it's heaven on earth.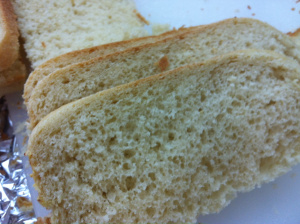 Even the desserts are done right.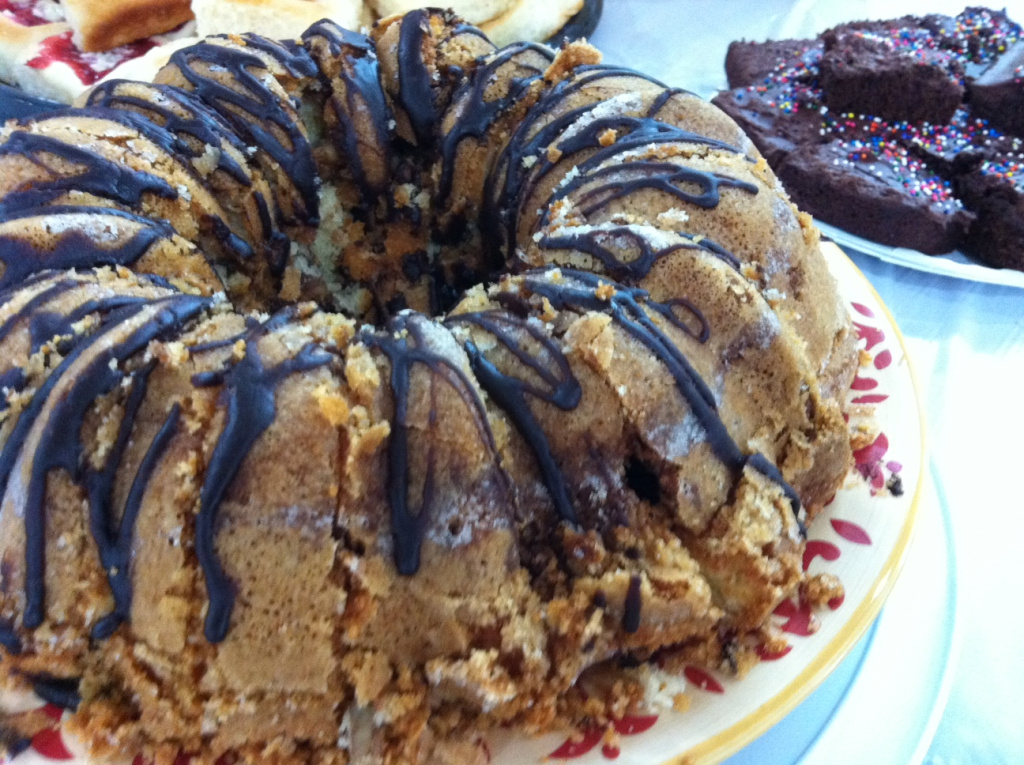 My great Aunt makes these famous kolache rolls, using cream cheese and poppy seed.  After our family meal, we have an auction to raise money for the hall rental.  Every year these baked layers of goodness sell for at least $35 each.  You can't find this quality anywhere else.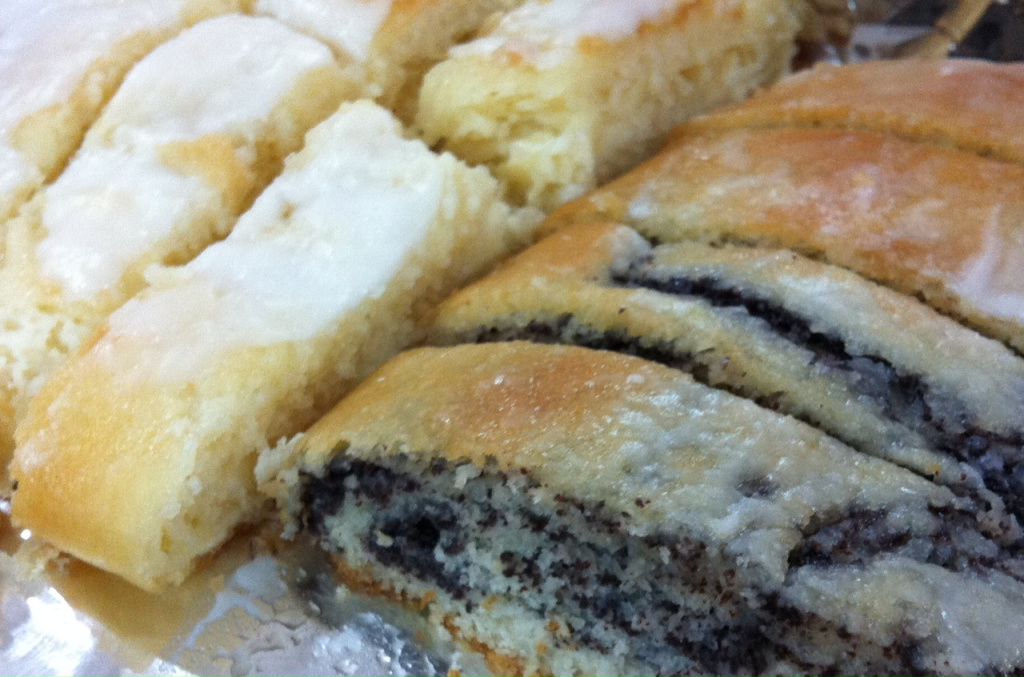 There are so many ways to celebrate being a Texan these days; I say being Czech is one of the most rewarding.  From festivals to kolaches, sausage to Praha inspired beer (think Shiner); you can't go wrong rejoicing in the heritage.  Every bite brings me back to the small ranch where my grandparents lived. Where cattle lined the fences my sisters and I would help mend in the summers.  Where I can still hear the locusts at sunset.  Where every meal was made with love.  This is Texas.  This is Czech.  This is our family.