our room was surprisingly quiet on the People's Square, as late night party goers, #theyachtweek bourgeoisie, and tourists rustled through the Brac tiles under the silver moon.  sleep was peaceful.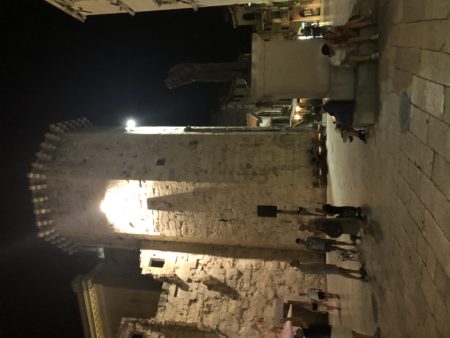 the Croatian Sun rose early, and peeped through the corners of the veiled historic glass windows.  ethereal light blanketed our quaint space.  serene backgrounds beckoned our presence in the near distance, so we followed the sweet call.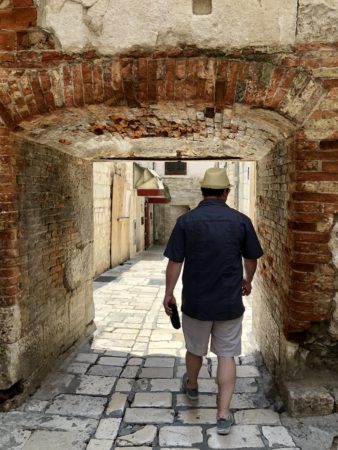 built for the Roman Emperor Diocletian around 300 AD, the palace is a fortress in disguise.  designed to enforce and protect.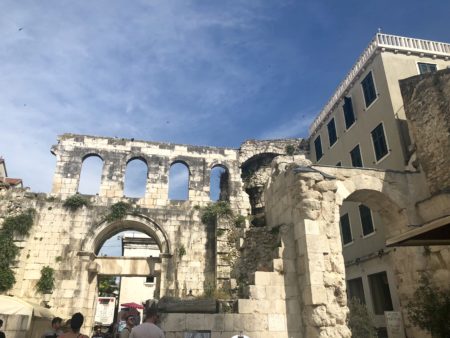 beyond the peristyle which houses faux Roman guard lay St Dominus Cathedral, covered in gold and clothed in oil paintings.  it was converted to a Catholic Church in the sixth century, and many Roman altars were renamed.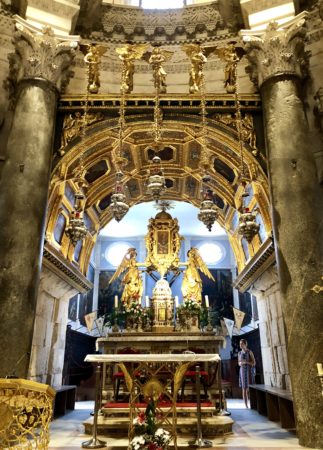 during the marrying of those religions some sculptures remained, like this altar of Jupiter now named after St John the Baptist.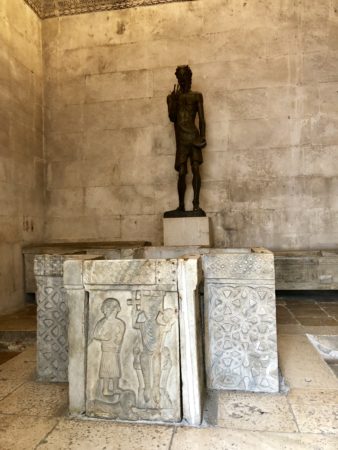 at night, lights place shadow on the ancient architecture, soft live music from the peristyle dancing in the humid air.  onlooking tourists, mouth agape, flash photos and selfies and drip melting ice cream on the white Brac squares.  
the sommelier and I traverse the alleys and breathe in the swaths of dinner aromas.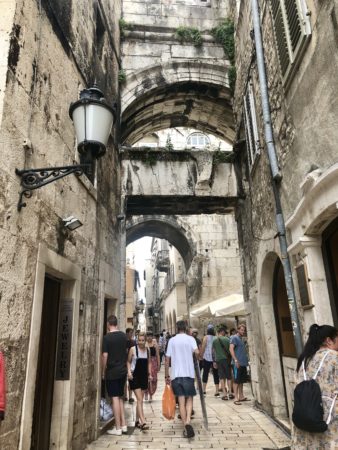 restaurants bustle, patios full to the brim with locals and strangers alike.  white wine spills from most carafes, the highly mineralized, salty liquid easily emptied from crystal glasses.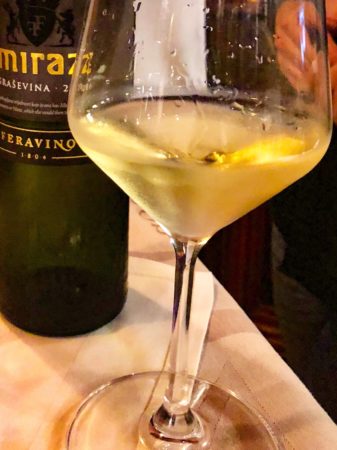 fresh seafood packs the plates.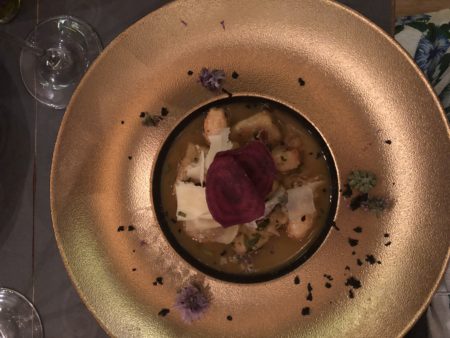 lovers hold hands in the romantic ruins.  
our last jaunt of Croatian culture, the city of Split is a timeless cross mix of various influences: Greek, Roman, and Dalmatian.  
she glitters brightly in the deep blue sea, her azure heart open for all to see. unbounded by walls, Split is the unique, modern daughter of Croatia.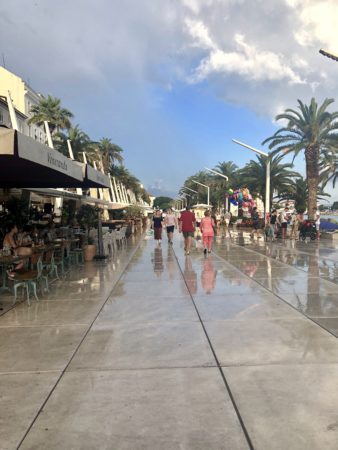 a gem in the crown of former kings.