What I had previously known of foods of the Deep South I learned from watching celebrity chefs. John Besh. Hugh Acheson. Richard Blais. even Paula Deen. yes, I know.
After visiting Thomasville, drenched in heavy oak, weeping in willows, and laden in a humid breeze, I may have changed my opinion on what the food represents. No longer will I automatically defer my opinion to chicken fried everything- cornmeal dusted with larger than life biscuits- but I may lighten my daydreams with something more delicious.
Like the house made pimento cheese that is found on almost every menu. Some are better than others, like that of Sweet Grass Dairy.
A true Deep New South institution, Sweet Grass not only encapsulates artisan and locally sourced menus, but tops it off with an inviting atmosphere, top notch service, and a well rounded wine list. This beet salad with chèvre wasn't too shabby, either.
And while there were no wine bars or pubs that we had the pleasure of visiting on this trip, we did snag a cocktail at the Glen Arven Country Club, who, among other notable achievements, has a storied past of golf titles, as well as a stacked bourbon list.
If our stay would have included a weekend, non-holiday night, we would have absolutely deferred to Liam's. However, the sommelier and I were not disappointed in our choice of Thomasville's Chop House on the Bricks.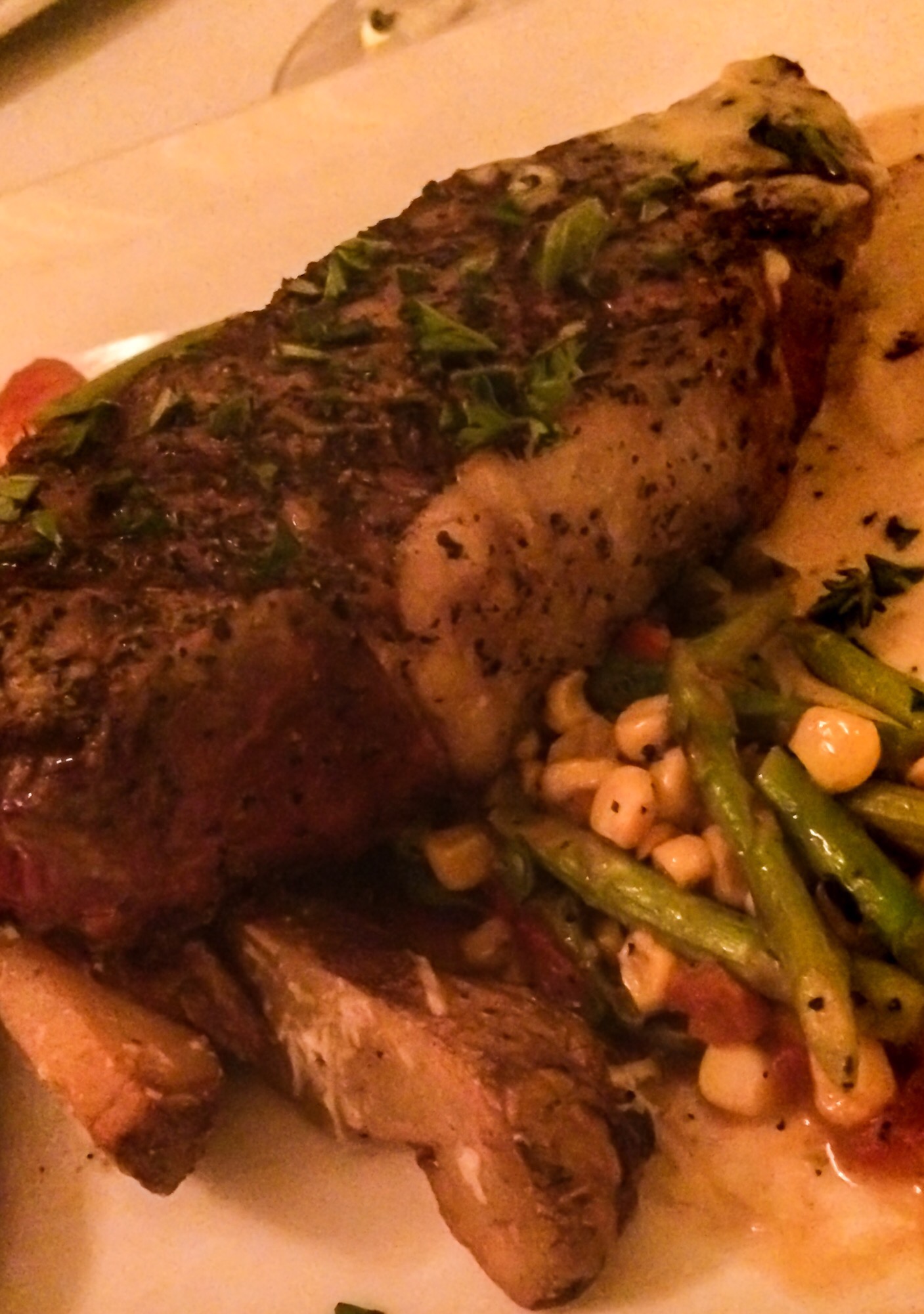 With sultry steaks (see above) and sexy scallops, The Chop House provides the basics for small town Southerners: comfort cuisine, quality ingredients, and pickled ingenuity. Much like this tuna tartare with okra and carrots.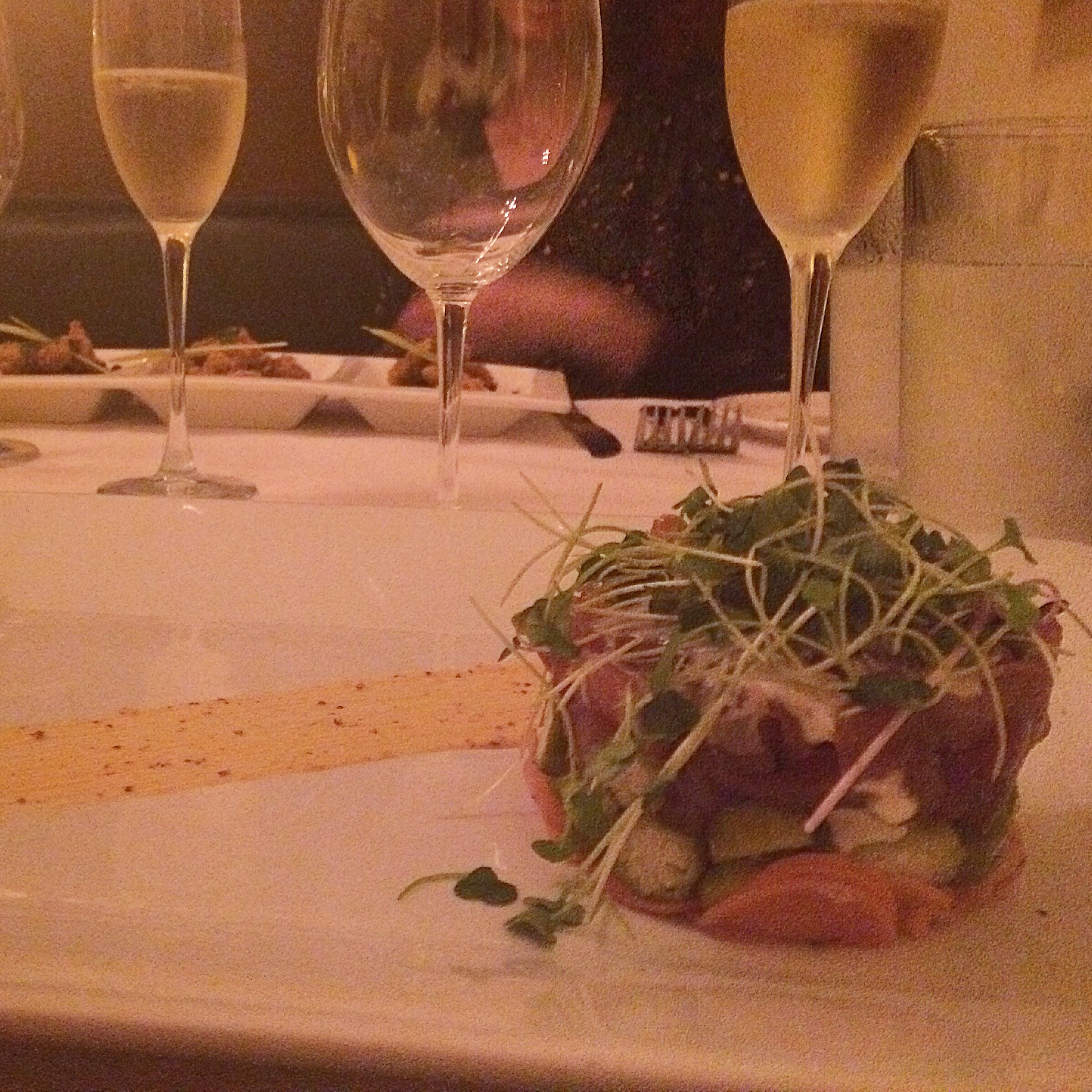 I wouldn't recommend going to the Chop House without sneaking a peak at the history up above (an old Vanderbilt-style leisure resort), however I wouldn't recommend going below, as the stairs aren't quite sturdy and the spirits many. Because, you know, hauntings are scary.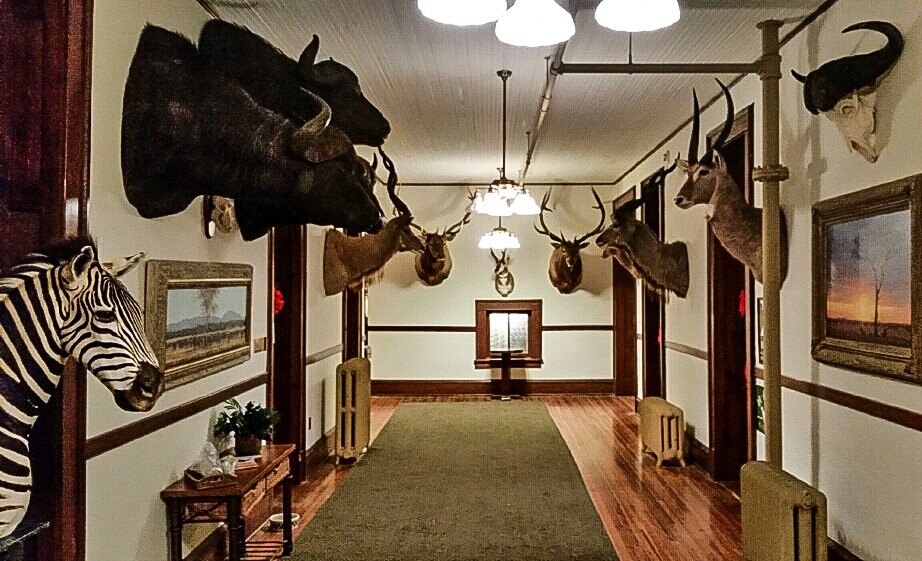 (photo credit: my uber-talented brother-in-law.)
Go to Thomasville for the food. Go for the hospitality. Even go for breakfast at Q cafe, complete with grits.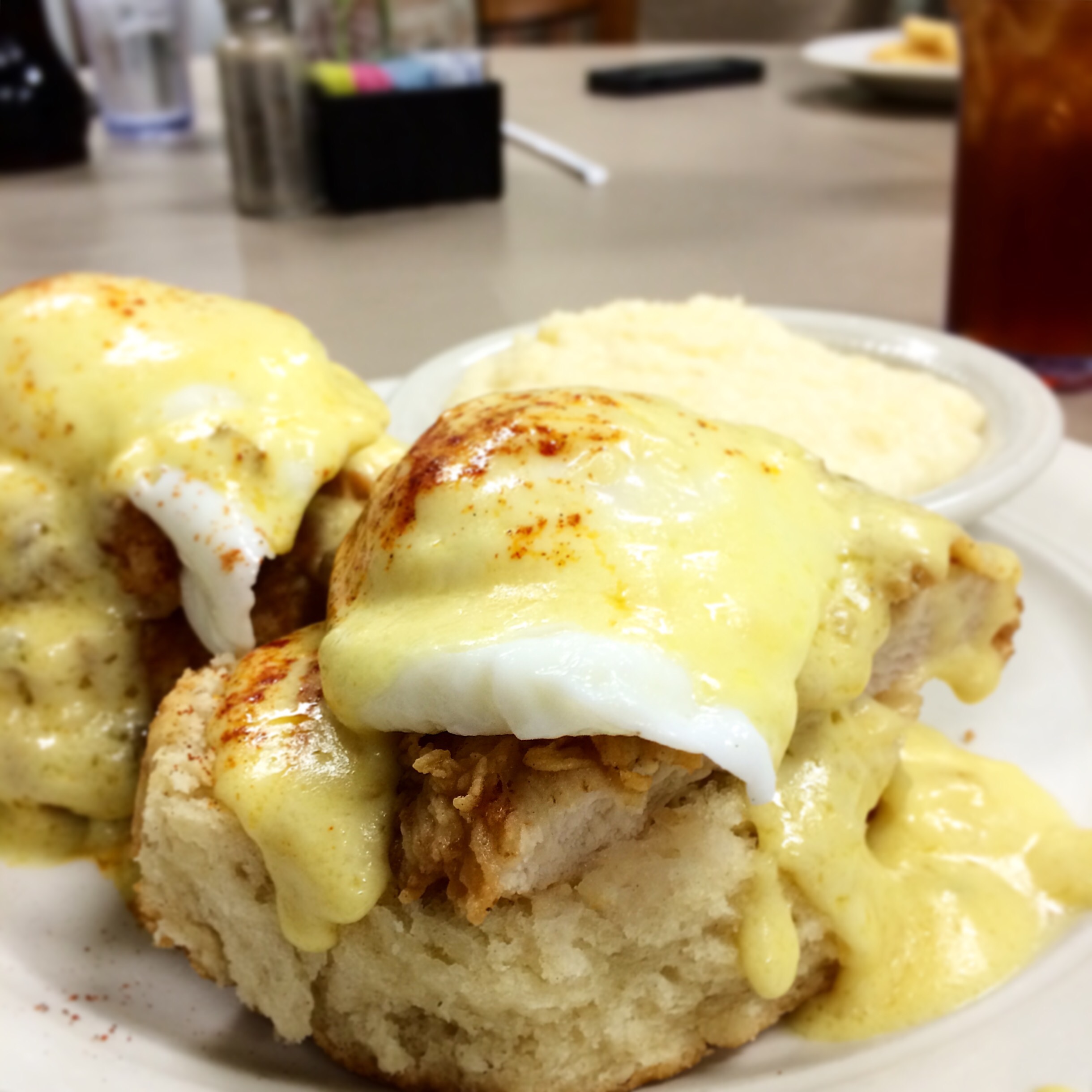 In the words of one sweet-drawled, laid back manager, "The New South has arrived." I tend to agree.
Cheers y'all.