a bright blue canvas adorned the sky in the countryside; thin strips of white paint streaking the ceiling above us. the drive to Burgundy is quick, quaint villages and chateaus keep us intoxicated along the way.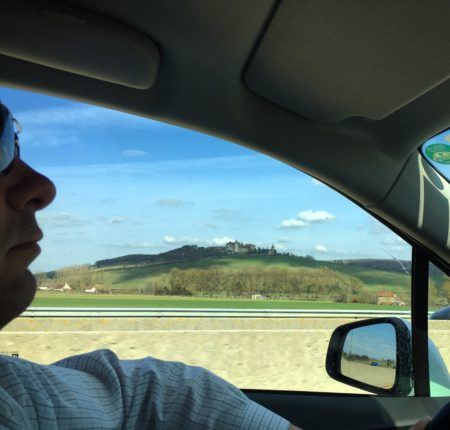 we arrive in Beaune mid-afternoon, and have time for a walk around the quiet city center before our journey out to the countryside. the historic village whispers jewels of hospitality into our ears, beckoning us with escargots and carousels and bonbons.
the vineyards sweetly sing from the hills surrounding the city walls, and so we drive the short distance out through the arch of Beaune, around the city center and into the antiquated village of Volnay.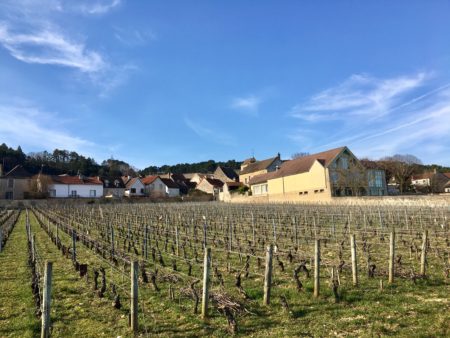 we were greeted with bonjours and kisses and hugs from mere française.  soon after we found ourselves running after sommkid who had discovered the best chickens of Bourgogne, their feet swiftly pacing in the thick dark soil of the region. eggs were collected and saved for the next day's apartment breakfast.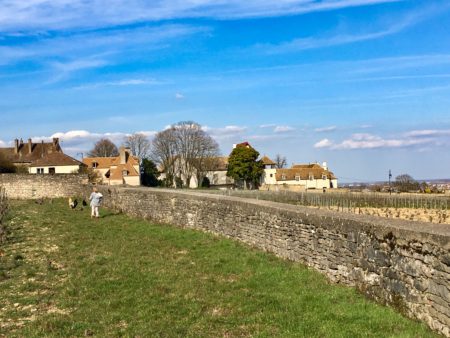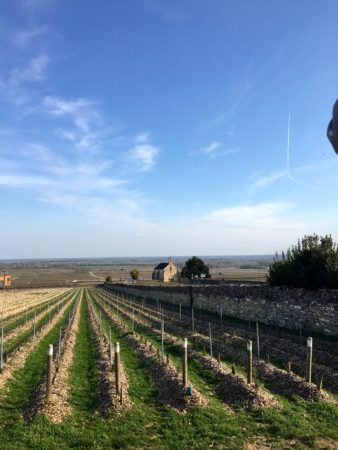 late day was spent in Domaine Michel Lafarge wine caves filled with copious black and white molds, damp stone and previously bottled vintages. we tasted recent year 1er Cru Clos du Chateau des Ducs and 1er Cru Clos des Chenes, our Volnay hosts happy to indulge this texan sommwife with her first french barrel tasting.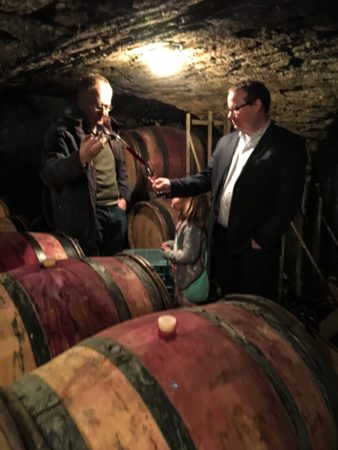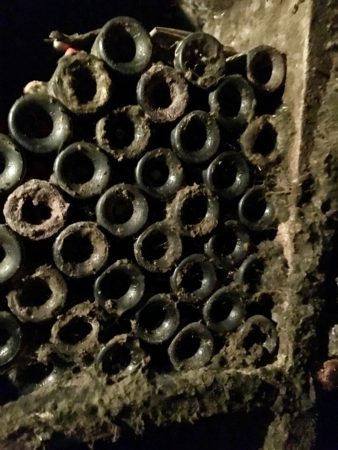 in the upstairs of the domaine, we sipped on older vintages from the winemaker's personal cellar as regional jambon filled our mouths and sommkid gorged herself with local chocolate and gave her tasting notes on the wine: cherry and blackberries. grateful for her new French Mom, sommkid vowed to return in her teens to work in the fields and learn the lay of the land.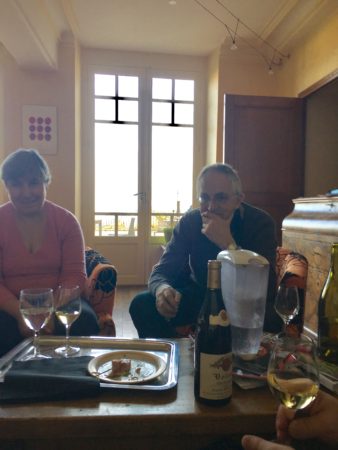 exhausted by the excitement, sommkid slept it off while the sommelier carved his way through the country roads, stopping in Montrachet for breathtaking panoramic sunset views.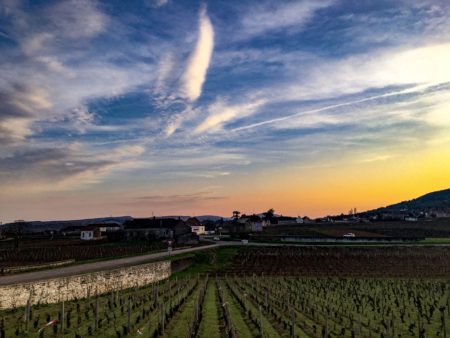 when she awoke, we feasted on garlicky snails and filets with decadent cheese sauce and drank the poignant nectar of the region. sommkid lasted all of 45 minutes at the brasserie before we turned over to the will of her internal clock.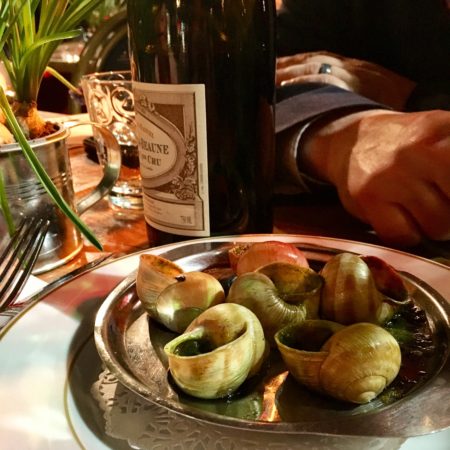 the subtlety of the shadows in the buildings brought out the quietness of historic Beaune, and the peacefulness of our child. we walked back to our 17th century apartment in anticipation of the next, wine-filled day.
salut, y'all!