So, after many months of confusing signals from Mother Nature, summer has arrived. Once faced with daily blustery northern winds, the heat has finally penetrated our universe, and beads of sweat begin to form on my brow just thinking about leaving the house. Let's admit the obvious: these evenings are perfect for porch sitting and grill tending. Our Sunday mornings are born for brunches. What better to soothe my ache for a refreshing summer beverage than beautiful, vibrant, sparkling Champagne?
Commonly, we will drink Champagne at Sunday brunch, not only because the effervescent nature can soothe any morning aches, but the smooth, creamy character of these wines pair beautifully with eggs, fruit, and toast. Now the majority of vintages are made with Pinot Noir, but you can also find those fermented from Chardonnay, Pinot Meunier, or blends of different grapes. The Monterey in San Antonio has various selections of bubbles, but specifically, a Premier Cru (1ER) NV Godme Pere et Fils Brut Reserve, a beautiful blend with notes of berries, lemon curd, and toast, which pairs foodgasmically with the Fried Green Tomatoes, Oysters and Eggs, or even Buttermilk Pancakes. Find it at Specs for $37.
At lunch or dinner, we frequently will start with Champagne, as the mass of appetizers will cry out from the menu, calling to us for the opportunity to plate next to a bubbling crystal glass. At L'Olivier in Montrose, recently named the best French Restaurant in Houston, country pate, lobster salad, and beef tartar have all made it to our table. And while they have an extensive and very well noted wine list, the sommelier and I covet the area of Bouzy within Champagne, so Andre Clouet Brut Silver (100% Pinot Noir) it is. A sommelier favorite, the dry personality of the style of wine also produces an earthy minerality, with citrus and green apple notes, and a crisp finish. An excellent Champagne, which you find at Specs for $42.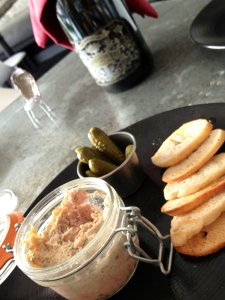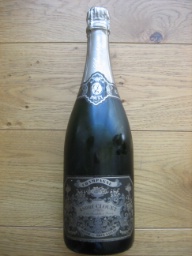 The humidity in South Texas can be a killer, and a nice change from the usual beer is definitely welcomed. As of late, I have been a big fan of a Champagne fermented from 100% Pinot Meunier grapes; in the past, this grape has been widely used for blending, but recently, the small black variety has been gaining recognition as having a unique flavor. Having been noted as the "unacknowledged grape", Pinot Meunier is made to be drunk young, when the distinctive grapes are lush and soft. One of the better producers are Martine and Pascal Serveaux, hailing from the Passy-Sur-Marne region of France. The Serveaux Fils Blanc de Noirs is made exclusively from Pinot Meunier, and is harvested by the small family run winery, which only runs around 30 acres. Slightly pinkish with hints of golden color, traces of aniseed and hay, and a bouquet of redcurrants and strawberry, the wine produces a light bubbly goodness that tingles in my mouth, and is perfect for porch observed Texas sunsets, coupled with grilled salmon and asparagus. Find the Serveaux Fils Blanc de Noirs at Specs for $60.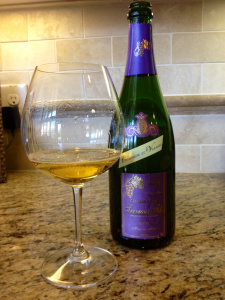 What else can we ask for, other than a refreshing, vivacious way to celebrate our days? Let's face it: whether you drink Champagne at brunch or dinner, inside or outside, this wine is a perfect bubbly component to summer. Cheers!