it's hard when those you love so dearly are so far away; souls with who you would entrust your children at any moment, who share ideals and outlook similar to yours, literally live halfway around the world. luckily we had the opportunity to visit this year, for as soon as we departed in our cab to Singapore, our extended family was packing for a new adventure in a much colder climate, closer to home and Western cultures.
as soon as we said our goodbyes our cab was crossing the straits over to Singapore, the city of skyscrapers and shopping malls.
immediately, we were in a different world, one where our straw hats and flip flops suddenly seemed out of fashion, and where every inch of every square foot of the city was clean, impeccably shiny and slick with fragrance.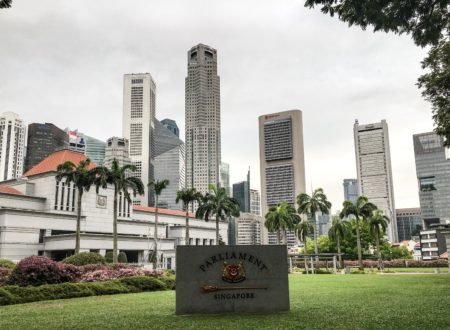 and while the flood waters rose back home, our hearts were heavy, and yet somehow we felt connected, drenched in cold rain as the day wore on.
later that evening, in his renowned remarkable way, the sommelier managed to find a rillette bar nestled in between the historic convents, modern business buildings, and colonial patches of Singapore heritage.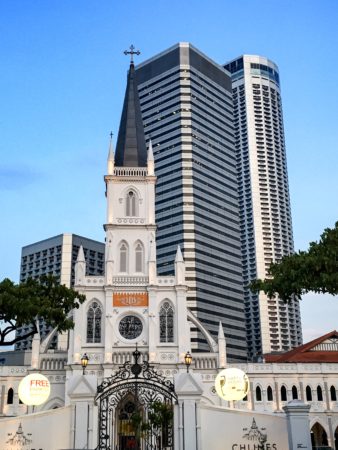 and we engulfed the tender pates, confits, and carefully crafted rillettes with loyal passion and hunger.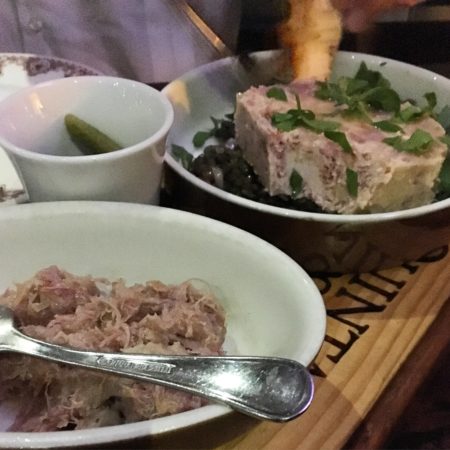 Aligote condensed in our glasses at it hit the moist air, the tart acid bringing life to our mouths and memories of home to our heads.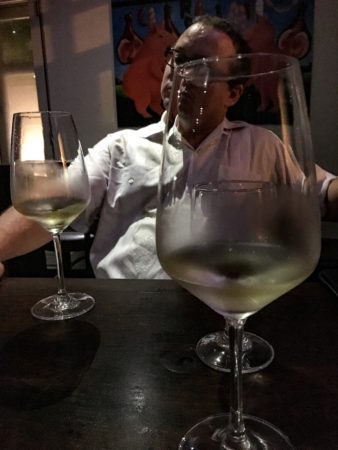 that night we dreamed of an army of ten thousand Buddhas in fog filled river basins, tirelessly fighting imaginary armies of dragons and devils. and we awoke to a brighter sky and warmer hearts longing for home.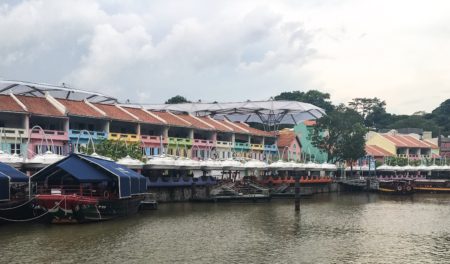 we climbed the tallest building in the city so we could view the scenery. the thing about Singapore: you see skyscrapers in every direction.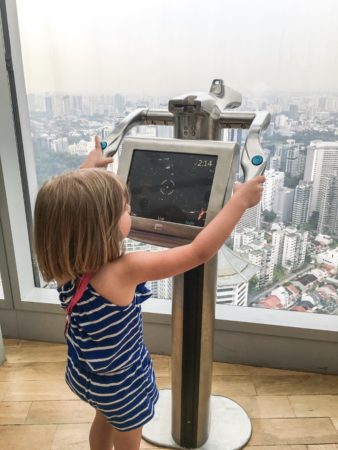 and when you've had enough of the concrete and shopping malls and high tea sets and eventual rain, a trip always awaits at Gardens by the Bay.
the flowers abound in fresh crisp air, sending their scents into the atmosphere as they dance to lively music.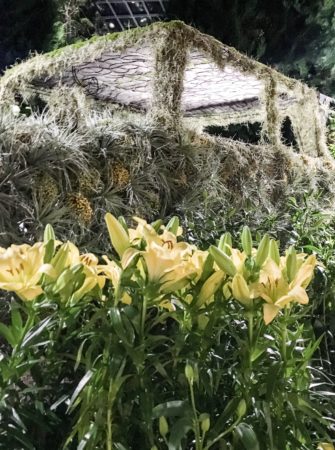 the cloud forest, cool and dark in its presence among the sky, mimics gardens found at the top of the world, lush with green caverns and purple waterfalls at night.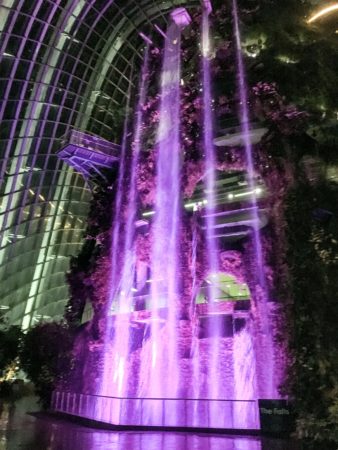 and in this Singapore, the trees become electrified, providing a nightly dining escape for deserving young and old alike.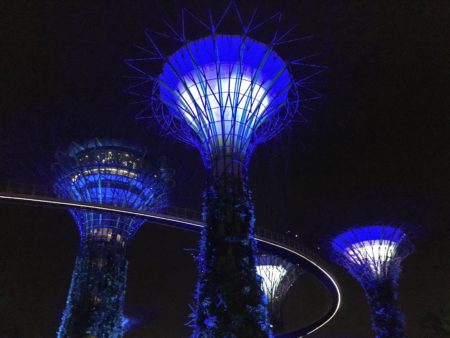 the backdrop views of the cleanest city in the world are astonishing.
contemplating our long journey home, the next morning we lounged and rested and wandered the local streets, often finding hidden treasures in her secrets.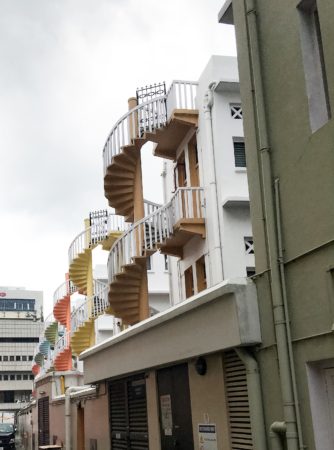 we stopped to say a prayer for our safe return, and give thanks for our bountiful trip.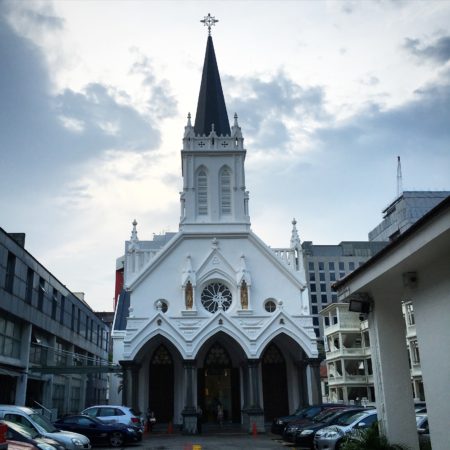 and while we strolled our last minute walks through Chinatown and revelled in life size Buddhas, we thanked the Universe again for the opportunity to experience the world in this way.  to know this Southeast Asian culture, and find happiness in its belly.
cheers, y'all.
next up: what we ate in Southeast Asia.