we touched down in Nashville late one night, midweek, the sun shimmering it's reflection on the winding Cumberland as we pressed into the country music capital.
venturing into the hipsteric East End, we located our quaint Airbnb on Calvin Avenue and settled in for the night, planning an early rise to explore the Nashville Genealogy and Heritage Records at the public library.
the sun shaded and birds quiet, we awoke with chicory coffee and bacon, and faced the north winds into downtown. we scoured through search after search for ascendants of Cindarilla (Davis) Coalson, and after three hours had located census records, family trees, and possible linkages to immigrant lines in Virginia.
our eyes were then tired and crossed and our minds giddy with exhaustion, so we headed downstairs to the art gallery, where our hearts then hung heavy for the Holocaust Violins on exhibit from the Weinstein Foundation.
a refreshing lunch of succulent smoked pork dripping in vinegar based sauce coupled with bourbon cocktails was devoured at historic Puckett's Grocery. then we piled into a trolley bus and toured around the frigid city, complete with slants of low country humor, while our bellies rested from the indulgence.
that night we feasted on Gatlin brothers classic music at the Ryman Auditorium, the sweet sounds of harmony rising up to meet us in the pews. peace and music and memories filled our souls, the notes of Dolly and Vince and Conway and Skaggs gliding through the air. exhausted, we fell into bed and dreamed of blue econoline vans and eight track tapes.
(photo credit: djemils)
the national archives welcomed our clan with fervor. stacks of rustled pages lay before us, inviting us into a hazy disarray of typewritten pages of deeds and marriage records and land sales.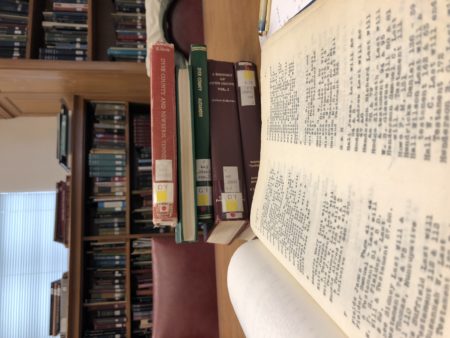 rain fell at a steady pace, wetting our heads and cleansing our minds, our ancestral ties solidified. hailing from Virginia, Cindarilla did have her prince, y'all. his name was Charlie Coalson and he fought for the confederacy during the war.
later we entertained Mockingbird Bistro and all its deliciousness. my cafeteria tray shimmered in food glory as we sipped Nero d'avola in requested real wine glasses instead of the trendy plastic put before us. after milkshakes and Rice Krispie treats and cocktails in plastic bags, we drenched ourselves in drag queens and karaoke.
Bellemeade Plantation was not far from our little east end cottage… so we trekked the fifteen miles to southwest Nashville to tour the grounds and smell the air and taste the all wines made on property.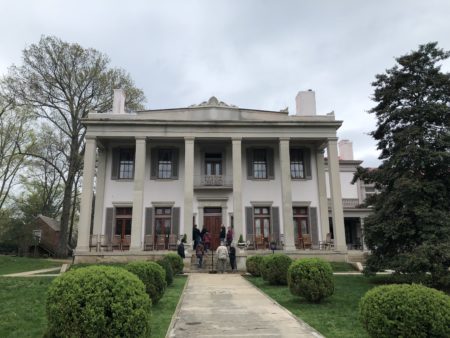 museums beckoned us with their chorus of sweetness, relaying our hunger for fried green tomatoes and Tennessee whiskey.  Dad parlayed the history of the automobile at marathon, as we entered in to a dreamy, sleepy haze.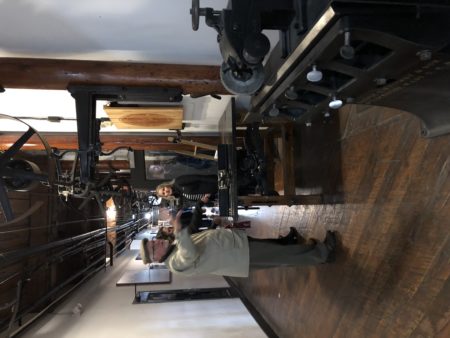 one last pitstop on music row and we ended our trip secluded indoors with wine and movies and much needed sleep… and while history may have let us down, historical records proved us right… family is a stronger bond than any flippant friendship. much love to my sisters, my father, and those who proceeded before us. what a blessed life we all have.