Paris has always reminded me of how Texan I am. my loud conversation and bright colors become muted in this quiet and fashionable city. ladies wearing tights, leather booties, and long wool overcoats line the streets. even when I am aware of my Texanness, and try my best to blend in, I am acutely prompted that I will always stand out.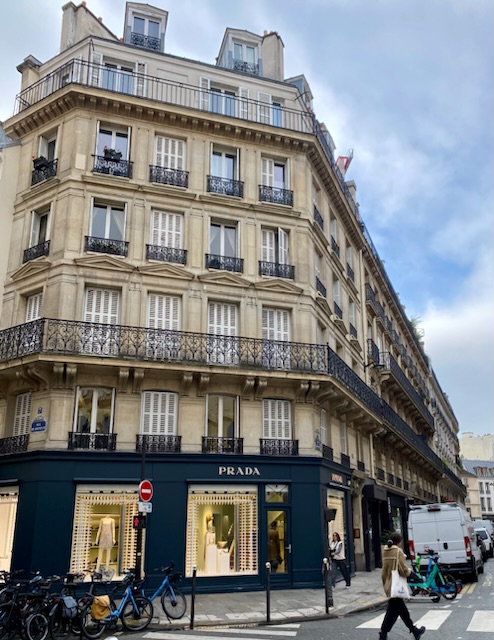 when we finally made our way out of the apartment on Rue Du Cherche-Midi, it was past time for croissants and cafe au lait. some cafes open early at noon, so we stopped for some soup before beginning our day. walking past flower shops, boutiques, and antique shops, we crossed the Seine into the Tuileries Quarter.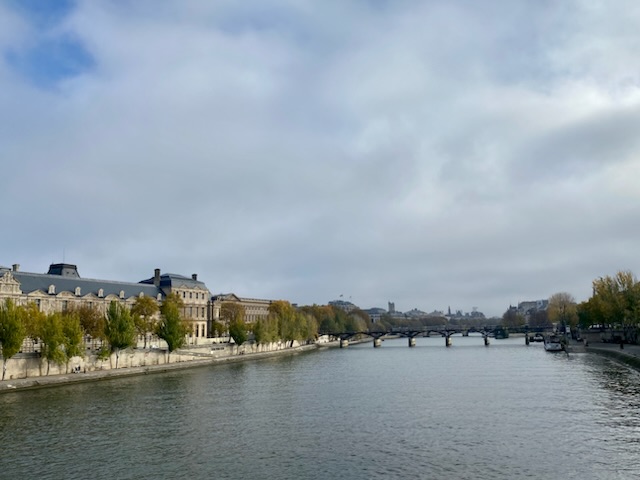 elegant squares, street arches, and courtyard give homage to the former monarchy. home to French Kings for centuries, the Musée du Louvre now takes inhabitance with renowned art collections, antiquities, and sculptures. once a lesson in long lines, the now endemic of Covid has changed the way business works. as the D'Orsay, a timed ticket holds short queues and almost immediate access.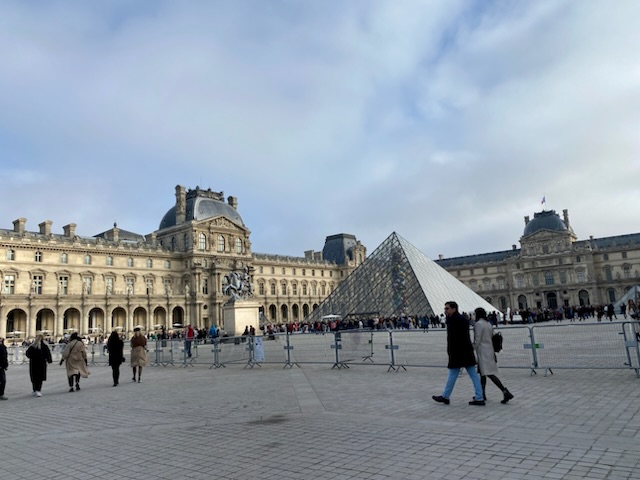 the sommelier has been to Paris at least a dozen times and had never been to the Louvre. aghast and dumbfounded, of course I corrected this obvious mishap. to his credit, he was a wonderful sport in supporting my vision of this short trip to Paris, never complaining and actually enjoying some of the works.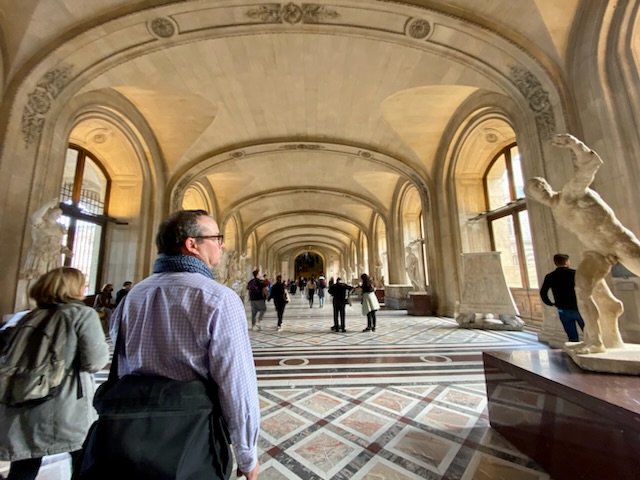 we saw early French and Dutch paintings, the beginning of renaissance art, and then made our way to antiquities. historical relics and rooms from the former palace dazzled my senses. it's almost as if everything was kept exactly as it was, from the moment the royals left their Paris residence.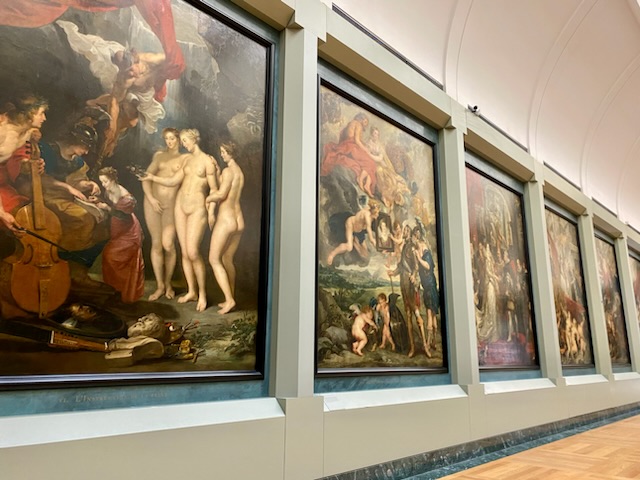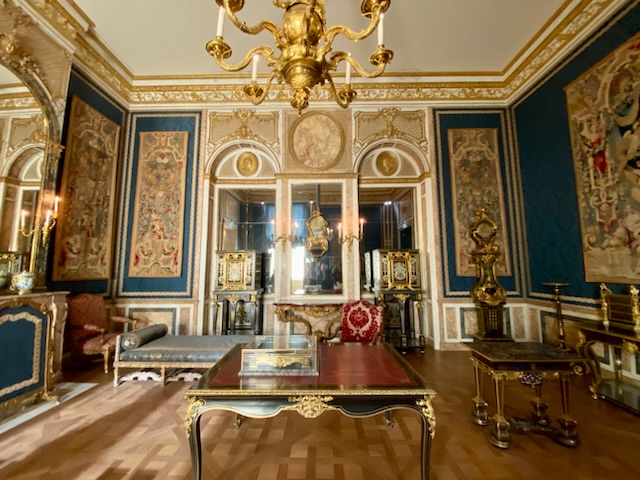 to my chagrin, the sommelier agreed to see some Italian works, and these deemed to be some of my favorites of the day. da Vinci, Raphael, and various other artists I will never remember. we strayed from the Mona Lisa, as obvious as that may not seem; I did snap a pic of the crowds, though.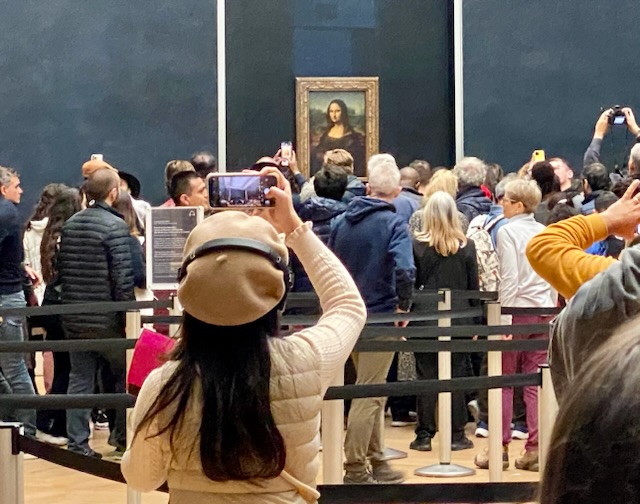 the sculpture floor was breathtaking. marbled opulence lined the halls on all sides. I commented out loud how disgraceful it must have been to be King in a time of poverty and hunger, all the artsy jewels laid bare on the cold floor.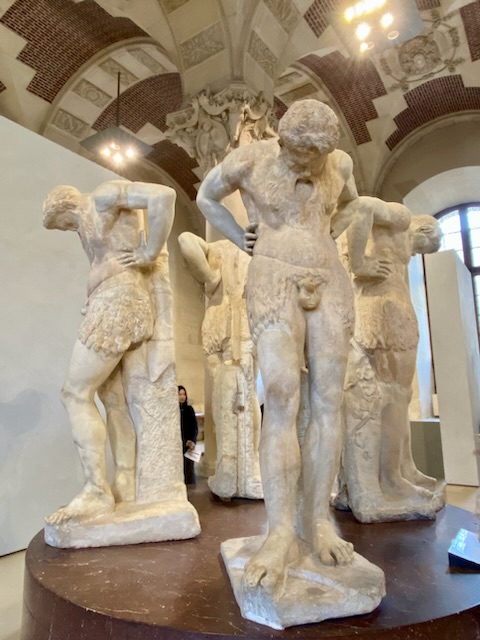 even though we only stayed for a few hours, our legs were tired from walking upwards of twenty thousand steps a day. the sommelier loves to stroll the streets of Paris, taking in the culture, observing the people. this trip is no different. we breezed past the Jardin, and landed at the end of Champs-Élysées. a perfect view of the Arc awaited.

back at the apartment, we snacked and napped and decided to stay close for dinner. two doors down, Petit Verdot, a authentic French cuisine with a Chinese twist, satisfied our tastes. eels, water fowl, sweetbreads, beef cheeks with hoisin, and apple tartin, paired with a red Burgundy and some Alsace, won the day. afterwards, a hotel bar won the night. champagne cocktails and chartreuse in mirrored rooms housed in a marbled traditional Parisian manor built for holocaust survivors.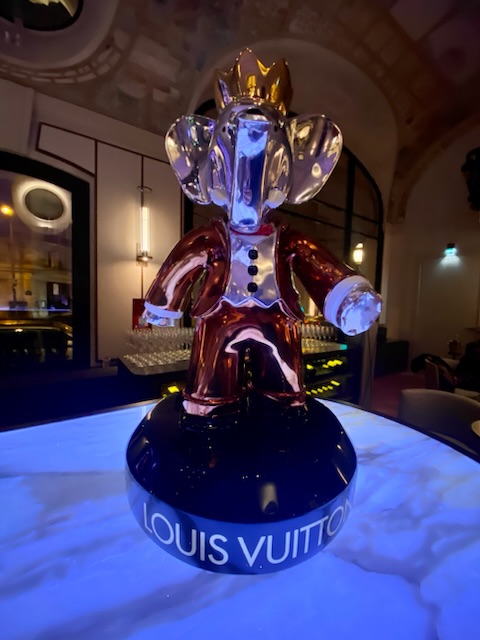 a perfect ending to another beautiful day in the city of lights.