How many times have you scoured the grocery shelves looking for a bottle of wine to serve with dinner? What is it they say? White wine for fish and chicken, red wine for beef? Before I met the sommelier, I would buy based on the funky label or creative name. So, wines like Ménage a Trois, Sofia Coppola, Clos Pegas, and Bitch have all made it into my shopping cart. Since I have actually started drinking wine, however, I buy based on taste. There are so many different flavors cascading the aisles; it seems extraordinarily difficult to determine which would be a good value. Even if you know what varietal you want to buy, the choices seem endless. Sometimes, we need direction. The following post contains a list of five drinkable wines under $20 you can find at your local HEB (in my case, these were all located at Alon Market).
**********************************
2008 Allegrini Palazzo della Torre Corvina Veronese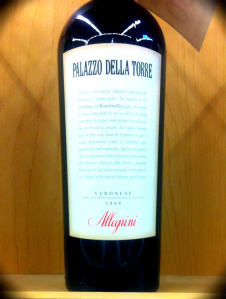 Veneto is a wine-producing region in the north-eastern corner of Italy, and has become increasingly more important in the last few years. In terms of style, it represents a conversion from the alpine, Germano-Slavic end of Italy to the warmer and drier Roman southern lands. The Palazzo della Torre is a blend of 70% Corvina, 25% Rodinella, and 5% Sangiovese. With blackberry and dark cherry on the nose, this medium bodied wine consists of layered fruit on the palate with a hint of earthiness. It may take a while to open up, so you may want to decant. An amazing value at $19.
Mumm Napa Brut Rose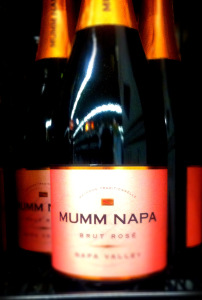 The Carneros Valley is a wine-producing region hidden in between Napa and Sonoma. You can find several sparkling makers who follow the tradition of French Champagne vintners, blending partially press fermented wine with that of stainless steel tanks. Mumm Napa Brut Rose is a blend of 85% Pinot Noir and 15% Chardonnay, with notes of both black cherry and strawberry. A beautiful salmon color, this sparkling pairs well with a variety of dishes; for something different, try with something spicy. $19.
2009 Mac Murray Ranch Sonoma Chardonnay
The Sonoma Coast has long been known for its cooler mornings and sunny afternoons, creating perfect conditions for the vineyards that are grown there. Now I am not one for oaky Chardonnay like the sommelier, so the Mac Murray Ranch Sonoma is the perfect compromise. Both aged and fermented in oak barrels and stainless steel tanks, the combination of styles produces a fresh vibrancy unforeseen in other wines. Orange blossom, peaches, and honey all rest on the nose, while a rich mouthfeel brings notes of lemon cream. A steal for $14.
2009 Borsao Tres Picos Garnacha
Spain is traditionally known for it's Riojas and Tempranillos. But, if you haven't tried Garnacha yet, you are missing out. This grape needs hot, dry conditions to grow, and the resulting wine usually contains a high alcohol content. With strong fruit forward tastes of black cherry and blackberries, this red wine is complimented with clove, incense, and Asian spice. I imagine this wine pairing well with ragout, rabbit, and other meats. An earthy wine with robust flavor, and an extraordinary deal at $11.
2010 Chain Gang Vineyards Sonoma Red Wine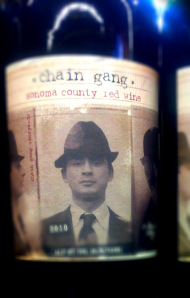 Recently aware that HEB supports its own brand labels, I wanted to try one, of course, and had read about this particular wine. A very intense red blend from the Central California Coast, Chain Gang Vineyard Red has tastes of black currant, cherry, and berry, and a nose of vanilla and pepper. Smooth and silky, the wine does have a bite to it. Will pair best with steak or lamb. I recommend decanting or letting it sit uncorked for 30 minutes before drinking. $18.
**********************************
While I may not keep all of these on the rack, these are just some suggestions for a few great buys from our local store; look for more to come from our somm family. Cheers!