my tarot card for grief reads as a blocked heart chakra: love without a place to go. It's comical how often it appears in my array, the envious hues of jade surrounding a veiled woman in agonizing tears.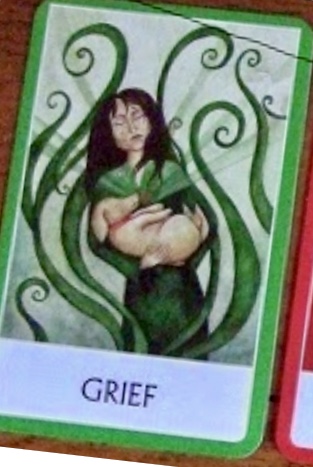 while the card has not appeared for a while, it always lingers in my mind. even now.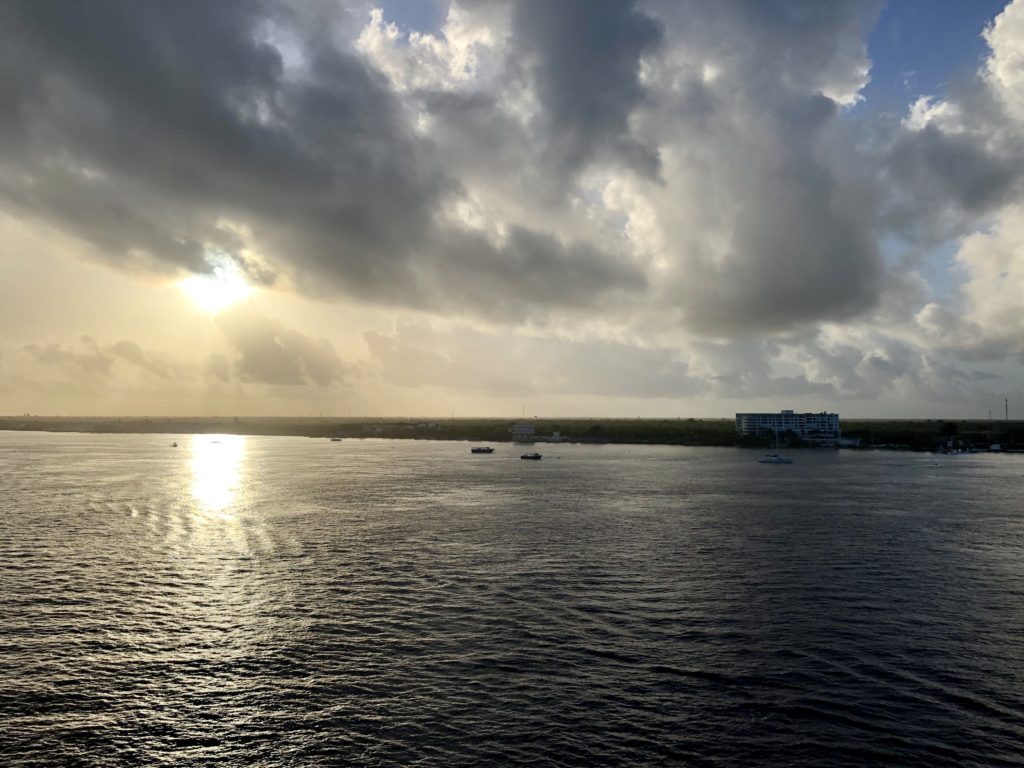 a few days ago we boarded an ocean liner with the best intent and purpose, our summer vacation wrapped in a carribean headscarf of flowers and sugary rum drinks.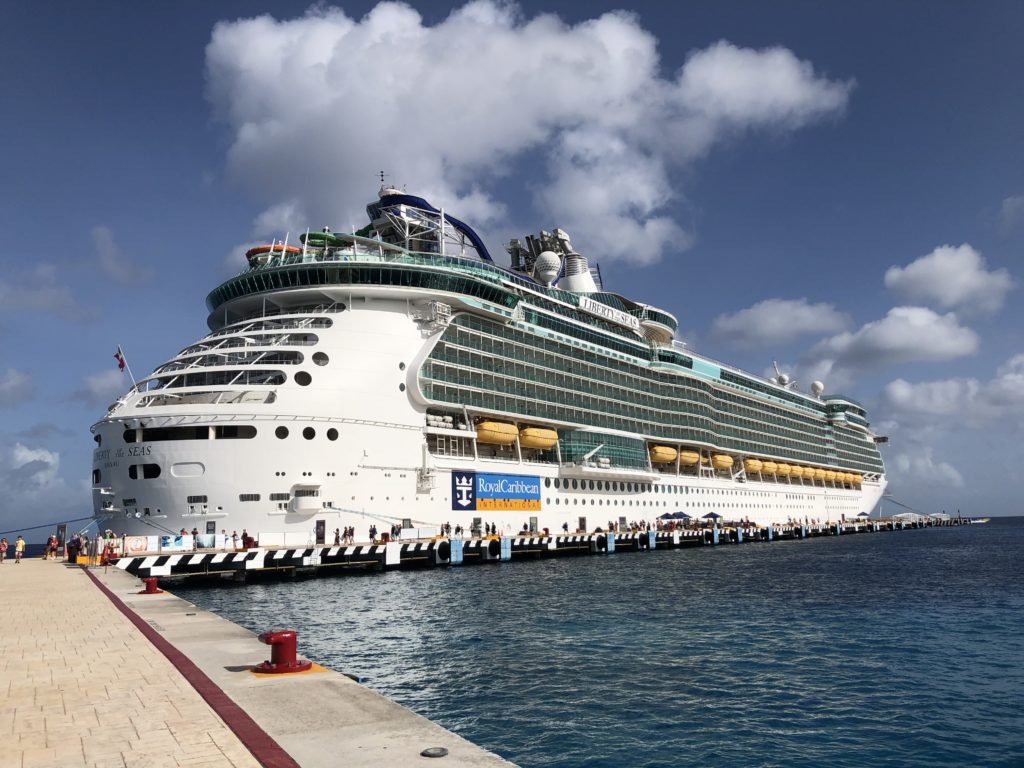 the steel ship is robust, bombastic in its offerings, yet humble in its service. sommkid has found bliss in the vast offerings of childhood memories, endless sun, and delectable cakes. she glimmers like the reflection of the water beneath us.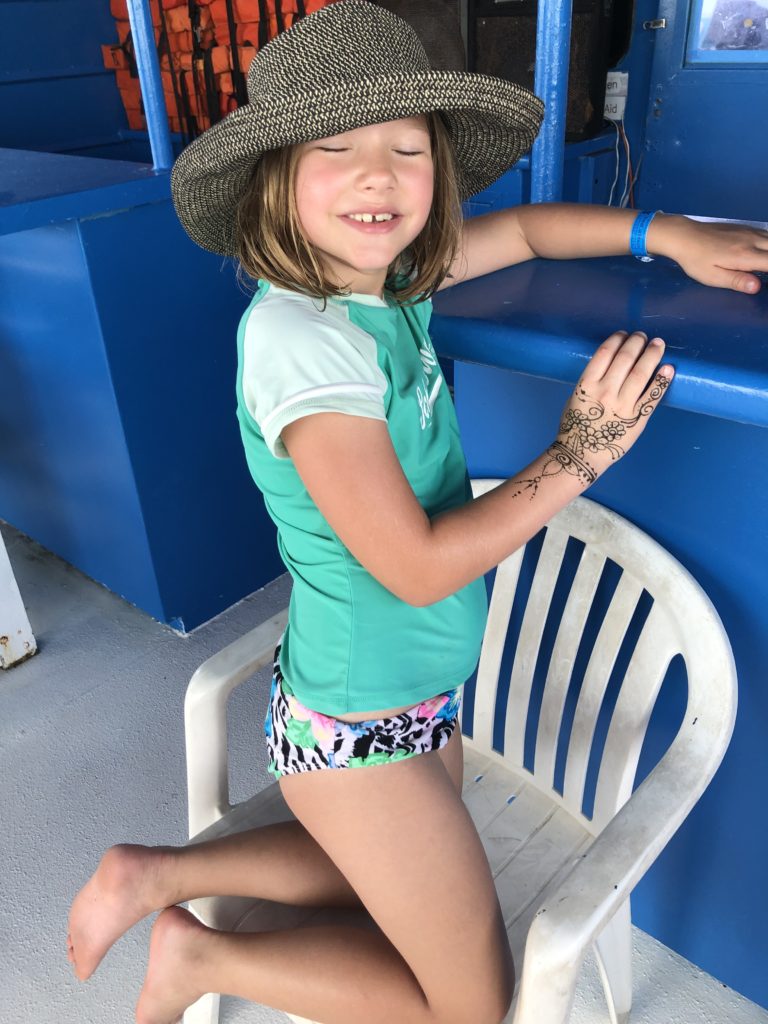 the sommelier, in all his capacity for happiness in European landscapes, has struggled to find his why. he puts on his best game face, though, resulting in a half cocked smile in cream colored yberras.  nevertheless, he finds the best wine possible onboard, and ensures sommkid is well fed and well mannered.
the main dining room is reminiscent of the Titanic, with an inverse, bilateral winding staircase whimsically chasing guests to the main floor. renderings of Rembrandts and Michelangelos don the walls, while a brilliant, cascading chandelier grasps the ceiling. it is the epitome of opulence.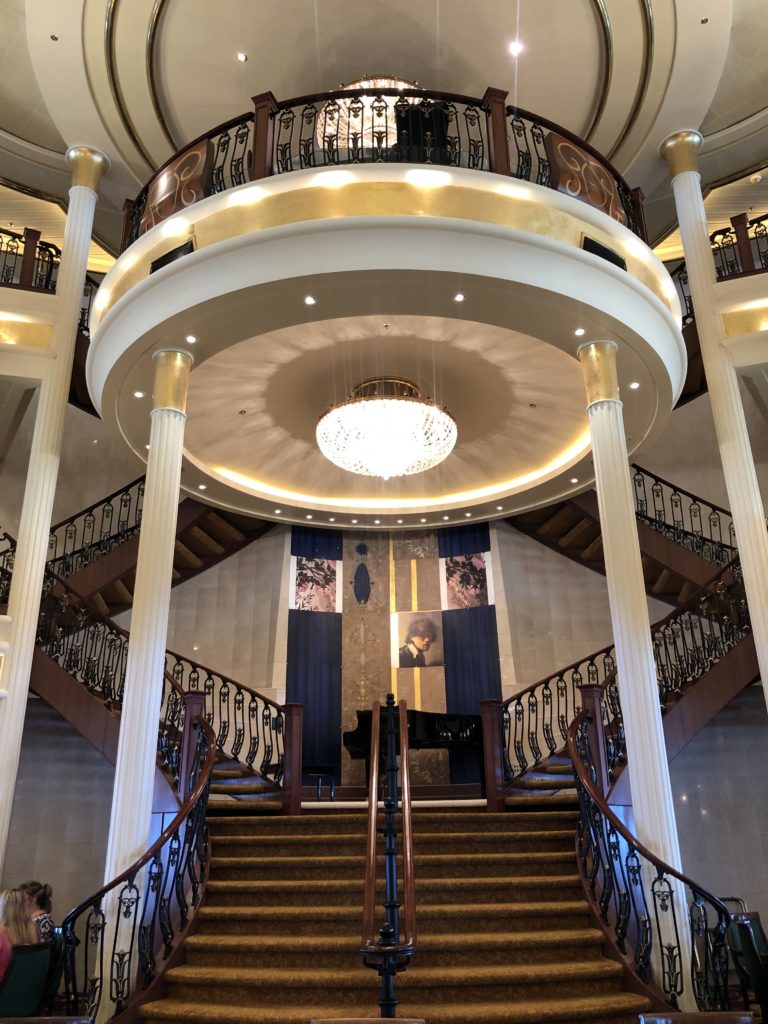 the waiters are attentive and kind, remembering our names, our taste in wine, and our peculiar penchants. two servers per meal grace us at any time, unless we opt for a quick poolside snack.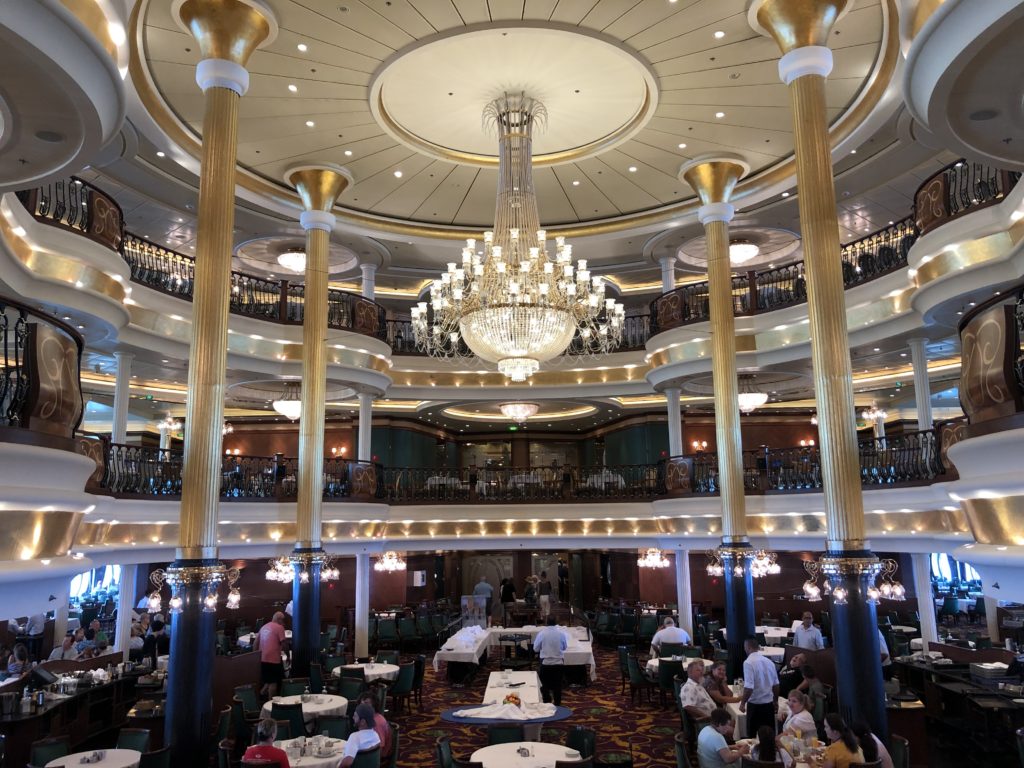 the stateroom is ordinary, yet surprisingly spacious with many storage areas to stow my usual overpacked luggage. the winds from the Gulf blow through our sliding doors and into our living space, providing a warm and fresh and salty sense that we are just small beings in the vast seas.
looking at the endless waters before us, I am reminded of the crying woman. waves fall in the distance, white foam cascading into the next crest, and then into the next, and into the next… the waves go on and on. love without a place to go, and waves without a place to break. a perfect caption, it seems.