We were extremely fortunate to have such beautiful weather.
The view of Far Niente Vineyards in Oakville.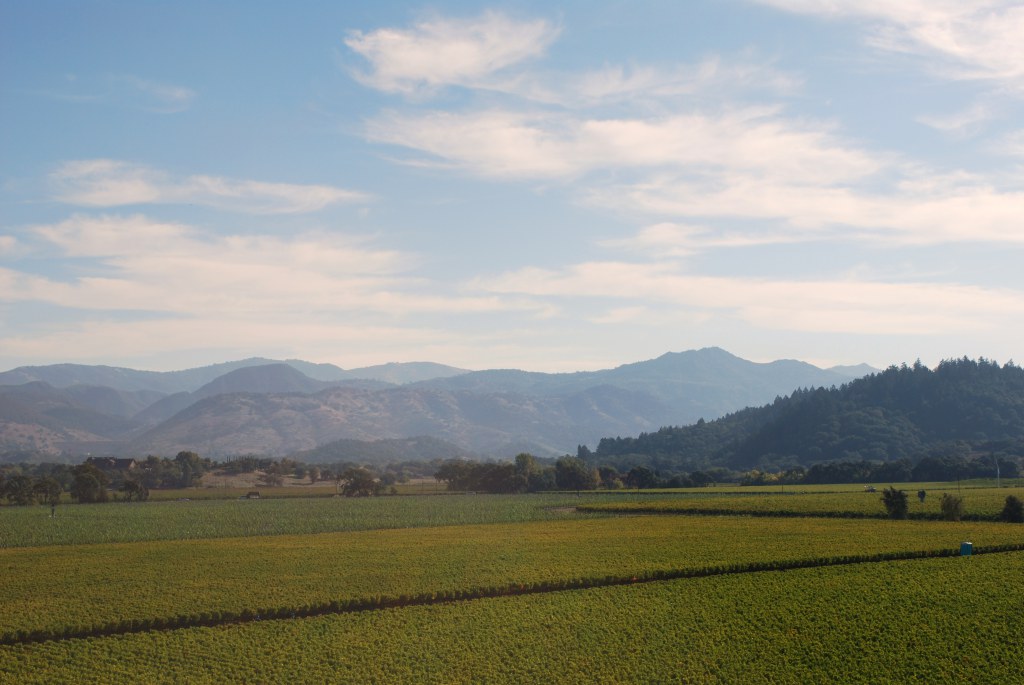 The estate was founded in the late 1800s, and was restored in 1979.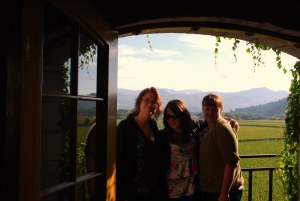 Of all our winery visits, Far Niente had the most beautiful caves.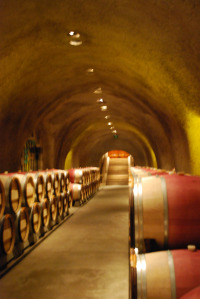 The Nickel family, owners of the winery, have a passion for classic vehicles. It's a beautiful collection, and is aptly demonstrated by my sister Emily.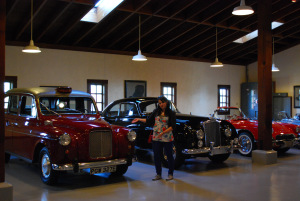 Along with our tasting of Far Niente Estate Bottled Chardonnay and Cabernet Sauvignon, Dolce also made an appearance.  The artisan cheeses made the experience complete.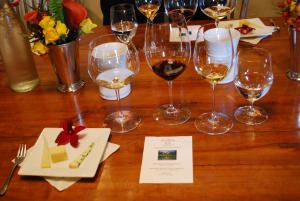 Our first meal in the valley took place at Mustard's Grill in St. Helena.  This seafood tostada was divine.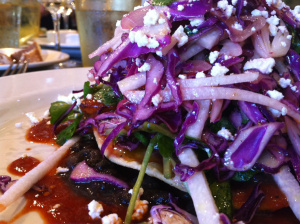 One of my favorite pictures, taken at Opus One Winery.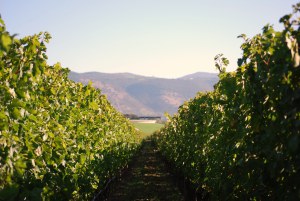 My brother in law and the sommelier, enjoying the views atop the veranda, Opus One.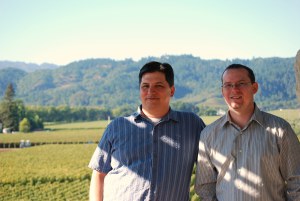 A peek into the enology lab.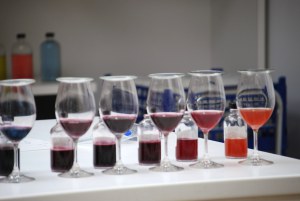 The second press.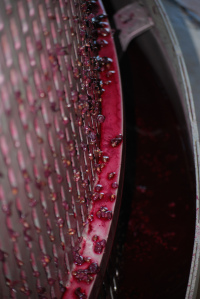 A blend of French style and California goodness.
This stairway was built from one solid piece of concrete, and is not attached to the supporting walls.  Amazing.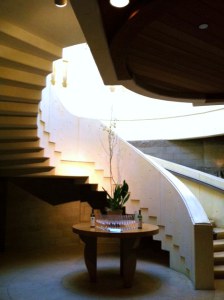 At Bottega, an heirloom tomato and burrata dish, accompanied by balsamic vinegar roe.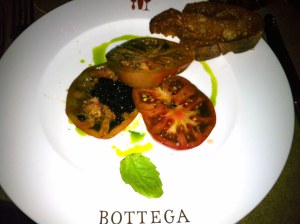 Groth Vineyards had a beautiful insect garden, to aid pollination.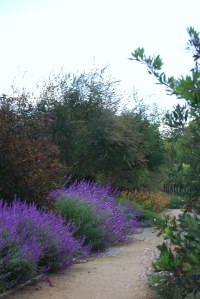 We had the opportunity to see the bottling process, including labeling.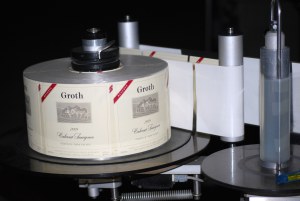 Groth is a very small family winery, tucked in the valley outside Oakville.
We came at the most fruitful time of year: harvest.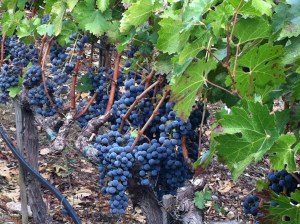 Grilled chicken, bacon, heirloom tomato, and avocado on herbed focaccia bread, at Market.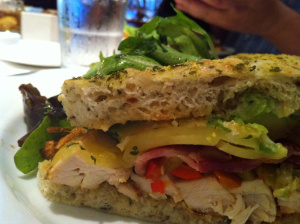 While we did not linger in the winery, we did take in the artistry at Clos Pegase.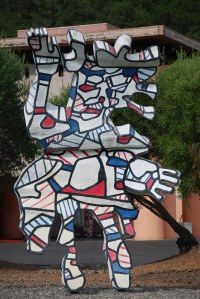 The scene inside Mumm Napa: the automated bottling process.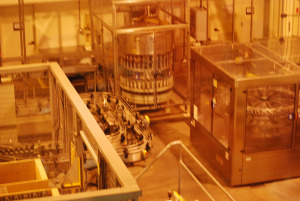 Before the invention of mechanic riddling, workers turned each sparkling bottle by hand.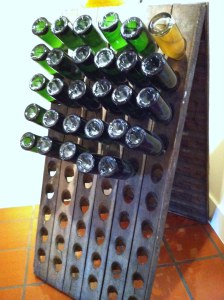 Three Coalson Sisters at Press: Bryana, Karen, and Emily. (we felt lost without our fourth sister, Krista!)
The best of everything in one: wine, views, and hospitality from Peter Michael Winery.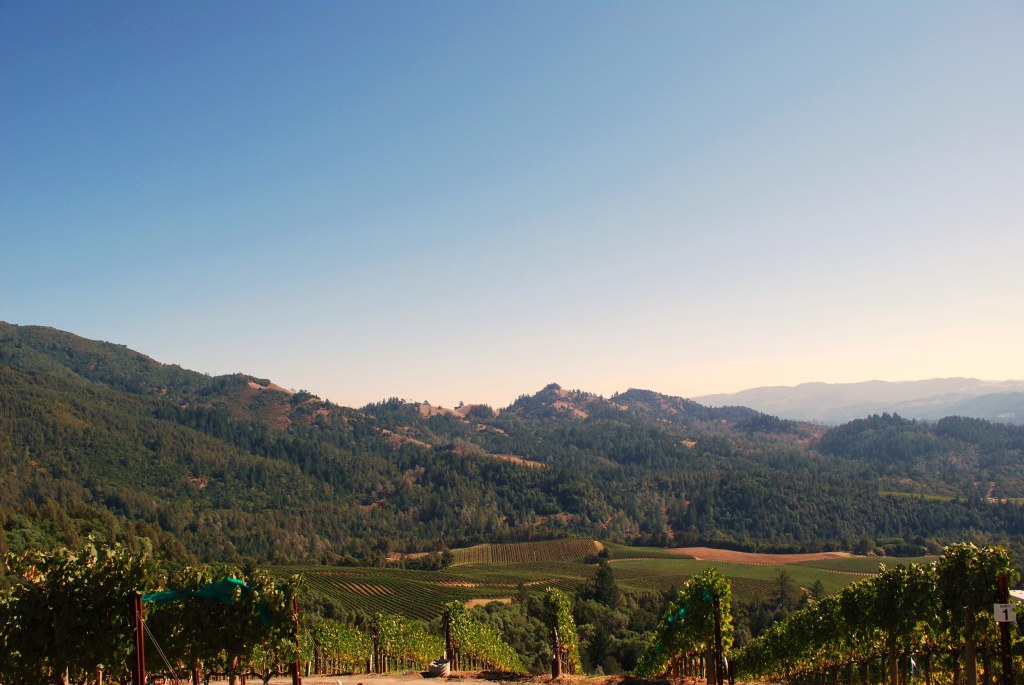 The sommelier and I surrounded by Chardonnay.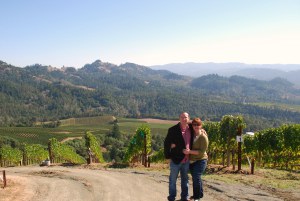 We thoroughly enjoyed our trip this year to Northern California, and visited so many other wineries and restaurants not mentioned here.  All in all, we loved every minute of it.