there is a beach walkway that circles Lapad, just west of the "grad" of Dubrovnik, which is inarguably small.  
the sommelier and I walked to the local beach late one morning for an early lunch.  many locals live in Lapad, as well as retired Europeans living large on the cheap.  
mussels and cuttlefish and oysters are always on the menu in local cafes.  fresh seafood is staple on the Dalmatian coast.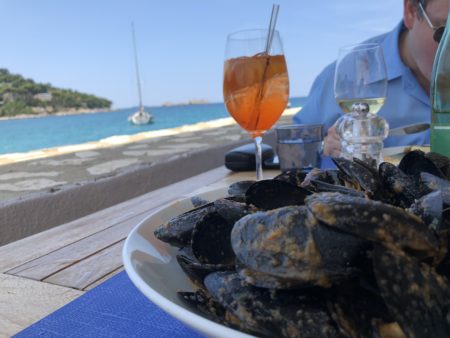 our resort was located just a bit further to the west, close to what is called "sunset beach" because of the magnificence of the Adriatic in this location.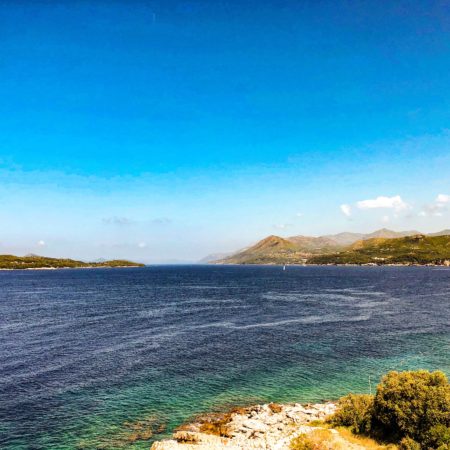 the picturesque scenery of the salty sea, combined with a modern feel, and luxury amenities, won us over. 
while undeniably fascinated with history, I am also keen to sunbathing and swimming, so of course you could find me lazing around at the rooftop pool.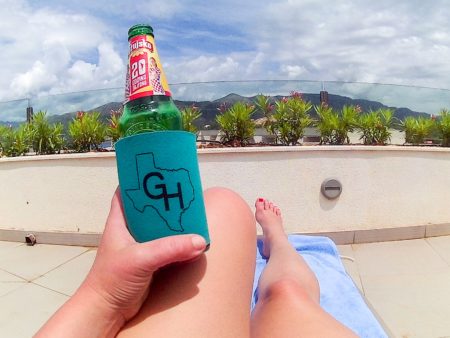 beaches in Croatia are very beautiful, yet sharp, rocky, and somewhat slippery.
once past the algae laden rocks, however… totally worth it.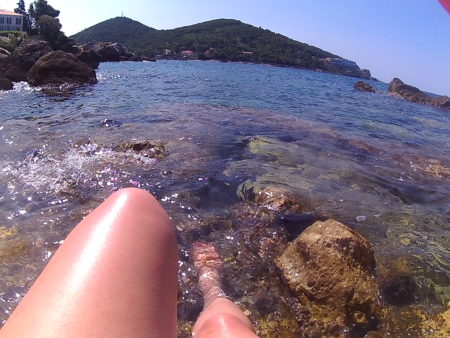 we took advantage of only one tour in Dubrovnik; the tourist industry being the largest employer in all of Croatia, we felt we should support the local economy. 
strapping ourselves into life jackets with Adventure Dubrovnik, we climbed into flat bottomed kayaks for an evening workout.  we circled city walls, ventured through the port, and then on to pooled caves.  
taking breaks in the middle of the high salinity sea, we listened to our guide tell us of the history of the city, including Venetian attacks, earthquakes, and the Croatian war.  
Lokrum, an island founded by Benedictine monks in the late 10th century, sits 600 meters from Dubrovnik, and houses a nature preserve. as payment for staying at the monastery, the monks would accept seedlings from the home country of the visitor, as a result, there are hundreds of species of trees inhabiting.  plus, peacocks.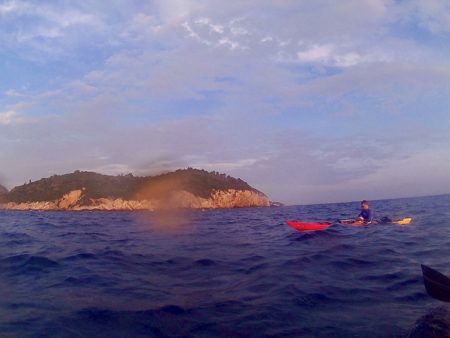 legend has it that the monks were kicked out when the Austro-Hungarian Archduke wanted to buy the island for his new bride.  angered and longing for their peaceful monasterial life, the monks placed a curse on the island.  all who have owned the island since have come to peril.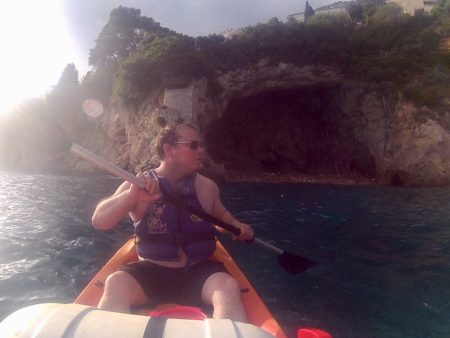 kayaking around the white rocked shoreline at twilight, we could see the swallows flying into their caved nests.  
worn and wearied after a three hour journey, we made it back to Dubrovnik just in time to take in the sunset.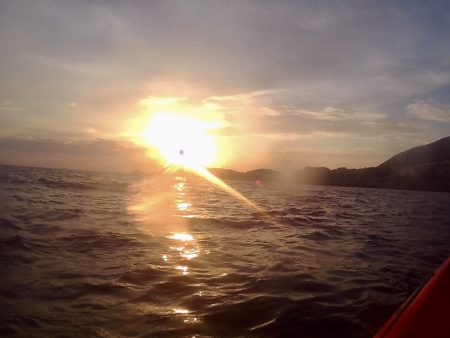 by the time we reached our room, just a glint of light lingered in the sky.  Dubrovnik, in all her majesty, has stolen our hearts. 
until tomorrow, živjeli!