walking through the streets of the old city, in a drizzling rain, we felt humbled and fresh and slippery in our modern ways.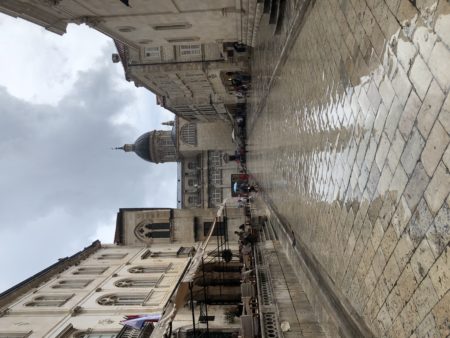 time seems to stand still here, novenas still recited in local dialect every night.  even I was inspired to light a candle for our lasting love.  
shuffling the crowds of tourists, the opulence of the old city of Dubrovnik still stands.  in its heyday, what a sight this would have been.  
I imagine myself, layered in fine woven cloths, lace adorning my chest, gold bands around my ears, neck, and wrist.  worn sandals at my feet.  would I have traveled to the fountain to obtain water every day?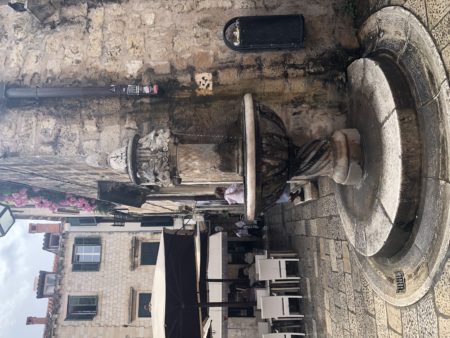 would I have kneeled before these steps at twilight?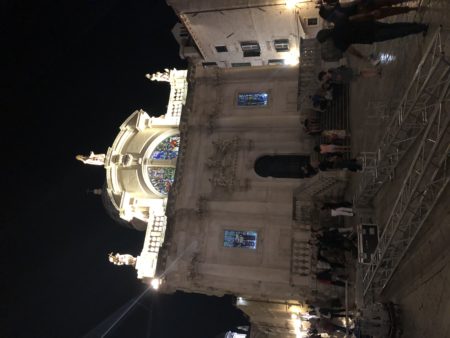 the Franciscan Monastery is just one of many religious structures attached to this ancient city.   onlookers take photographs at the famous cathedral steps, myself included.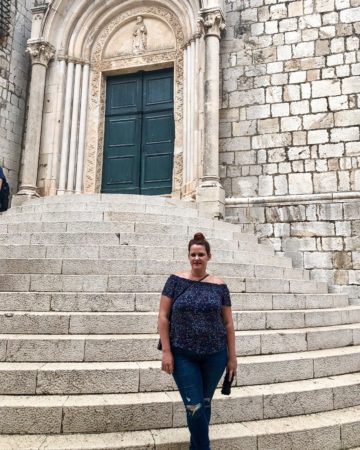 Dubrovnik has always been a trading port, competing with Venice for bragging rights. during the Yugoslavian breakup, and the Croatian War that ensued, the Serbians blockaded this port city and cut off all food and water supplies.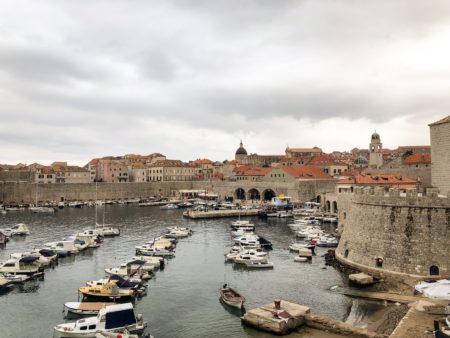 over 8000 bombs were sent flying through the air, destroying homesteads and businesses alike within these UNESCO protected walls.  no army resides in the old city.  the UN declared this one act of many by Milosevic a crime against humanity. 
the people here have held strong, as they have done over centuries: against the Illyrians, the Greeks, and the Venetians.  they have resolve and grit embedded into their Croatian, yet Italian influenced, accents.
it took twenty years to rebuild, and now Dubrovnik looks as majestic as ever.  held tight within its self contained fortress.  
against the night sky, she glitters like a diamond bracelet, lustrous and brilliant.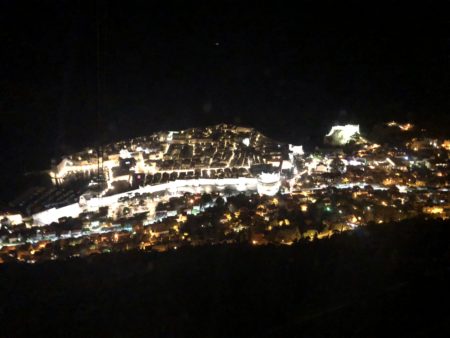 may she shine on.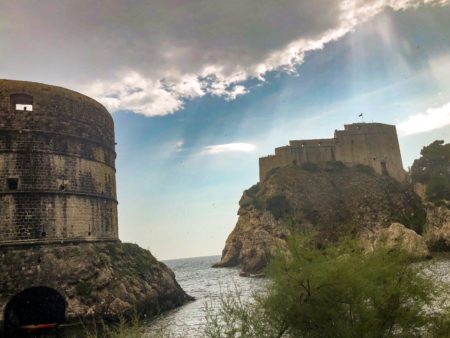 the princess of the Adriatic. 
živjeli!