there is a nationalist vibe in Zagreb, a city of nearly 800,000, ninety percent of which are Croats. her cafes and churches flank every square, and statues of Tesla and Preradovic adorn the sidewalks.
Ban Jelacic is celebrated in her heart, the town center.
pride in Croatian heritage is evident: a long mix of Greek, Illyrian, Roman, Turkish, Italian, Austro-Hungarian, Yugoslavic, and self-rule oozes out of her veins. Zagreb's talk of recent war brings breath into the lungs, while she sighs with relief at the current quiet surrounding her.
while not as affected as other cities in Croatia, Zagreb still reels from the pain of bombings.
a Catholic nation who has recently signed a Vatican treaty with Rome, the people of it's capital, Zagreb, are educated, yet traditional.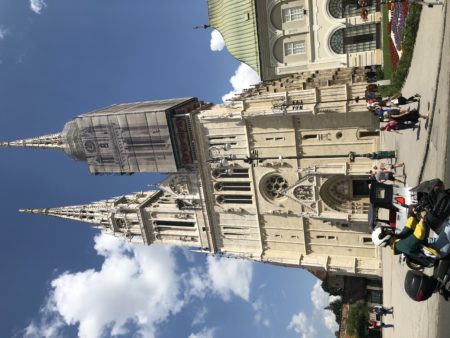 churches are full on weekends, and against the public statements of the current pope, homosexuality is still not accepted.
walking through the small alleyways in Gornji Grad (Old Town), an elevated area, it is apparent that community is an important structure of the everyday here.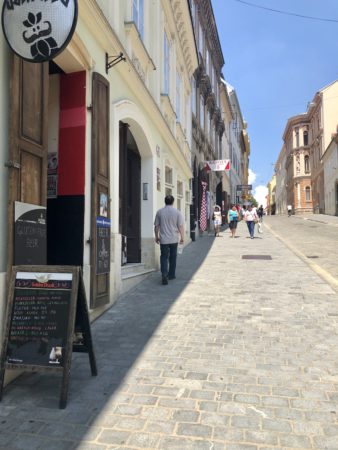 locals meet for coffees or pivos at cafes, while tourists flock around them with awkward gawks and sweaty necks.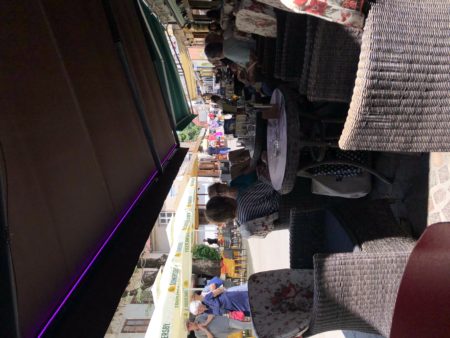 there are flower squares and market squares, every day replenishments provided for the local population. handwoven lace linens and doilies slather the wooden stalls.
honey and fresh fruits fill the baskets and bags of those gathering staples for the day. women gather for poignant gossip.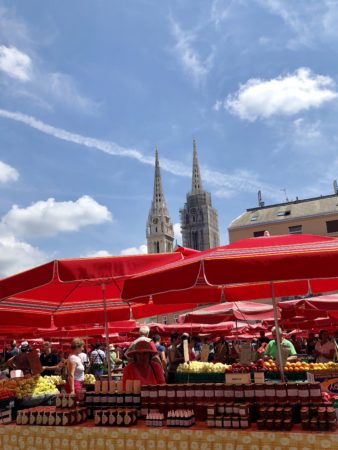 a genuinely helpful people, Croats strive for excellence in the understanding of their culture. many go to lanky lengths to ensure the tourist education of their trade. this was especially evident with regards to food and wine, chefs and bar men pointing out the different locales from which ingredients were acquired.
and the food was delicious: ranging from distinctively Croatian…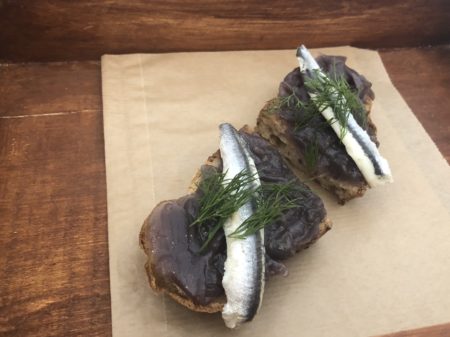 to Austro-Hungarian.
the opulence that makes up Zagreb is intoxicating.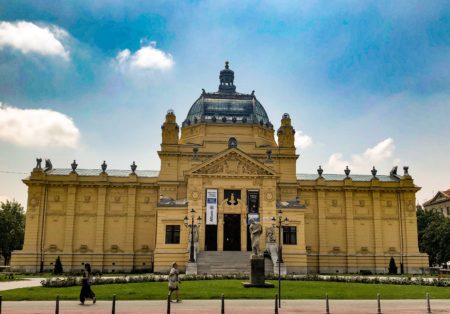 breathtakingly beautiful.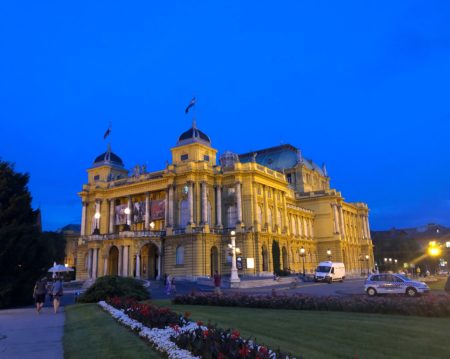 and while we walked the cobblestone streets and breathed in her air, the sweat poured down our backs from the hot sun. the heat exhausting. pivos ensuing.
holding a small inner city, you can traverse her distinct museums and historical monuments in just a few days.
Zagreb is luxurious, and while we only spent a few days here, her sway from democracy to old socialist ties were evident.
she is more petite than her sisters Budapest and Vienna, beautiful yet short in stature. and while others may sing sweetly, or write lyrically, Zagreb is a true duchess of the heart.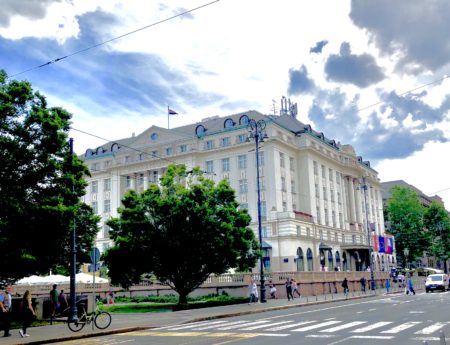 she produces the beat of Croatia.
živjeli!