on monday we awoke with vigor, cracking the domaine fresh eggs into a hot pan, staring in disbelief at the dark orange color of the yolk, the free range, hormone free, european goodness transparent. the smell of fresh baguettes permeated the 2-foot thick walls. the day was ours!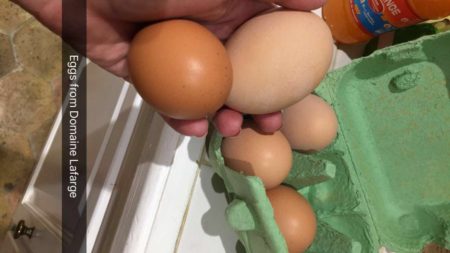 we left the exposed, pier-beamed ceilings of our Burgundian fortress to brace the bright sun and infinite blue skies that had become our new normal. after all, carousels and cobblestone streets await.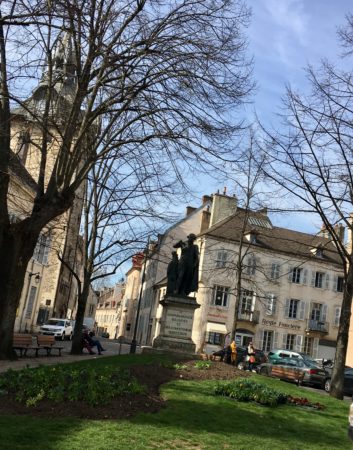 daintily we sprinkled our texan flair around town, eventually stopping to admire the hospices du beaune.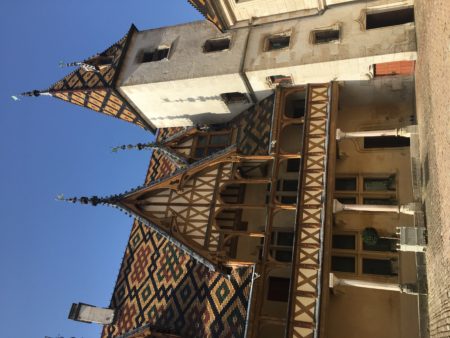 a middle-aged relic in her own right, the hospices chanted softly into the back of our ears, reminding us of the holy ground on which we walked. we listened intently to the historical characterization of each room, and earnestly sought out every detail in the canvases which adorned the walls.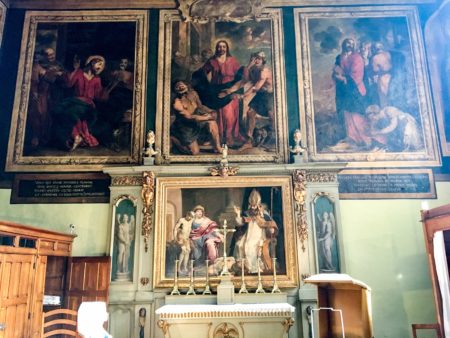 sommkid declared she wanted to travel back in time, assist the nuns, and take care of the sick of the day. the sommelier smiled.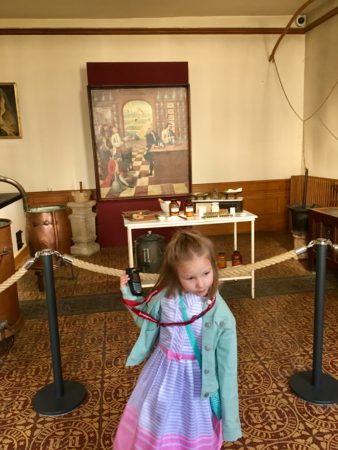 after our history lesson, we walked the cobblestone streets down the passage ste helene, and into the courtyard across from the infamous ma cuisine.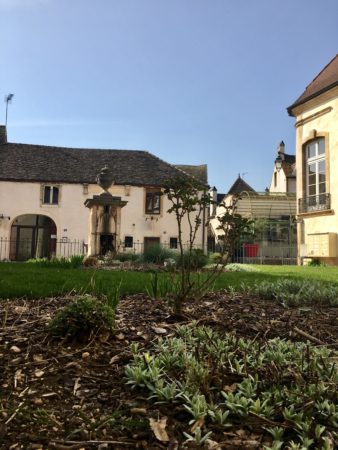 aromas of roasted chicken twined in rosemary, sautéed mushrooms, and fried potatoes filled the air. we feasted on pickles and capers and homemade wild game terrine.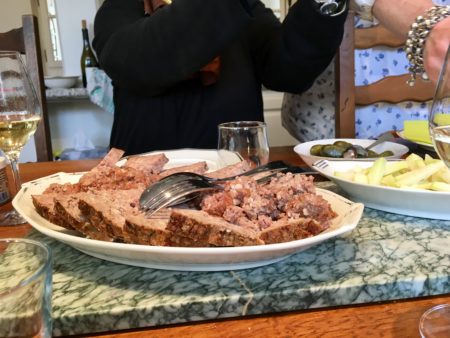 we sipped on champagne and chablis, laughing and telling stories of winemakers and road trips. it was easy to feel apart of it all the basement of Le Serbet, the air so welcoming and friendly.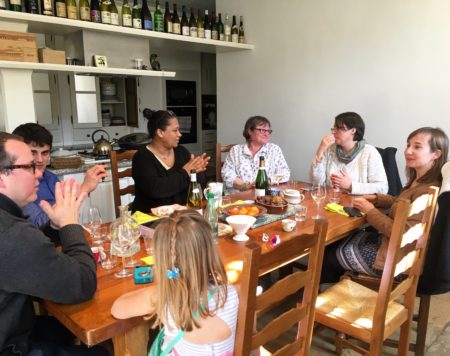 sommkid grew restless as the hours wore on, so we gave kisses and hugs to the girls in the office and made our way out to the country to meet with the grand matriarch of negotiants, a pioneer in the field of wine.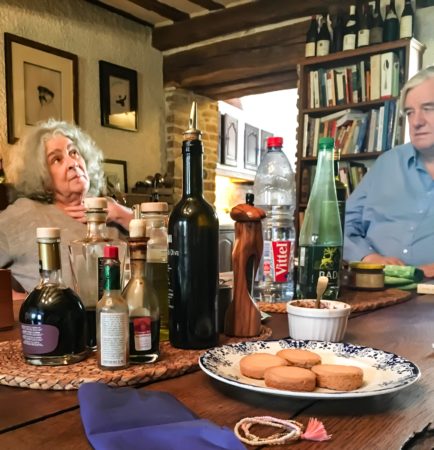 after chasing kitty cats and pining after goats, horses, and cows, sommkid had her fill of healthy chocolate ice cream, and seconds… and thirds. and with her very full belly, she listened to the love story of two wine lovers entangled between England and France, the conversion of old barns, and the vintner parties that ensued there.
it was the end of the day, and we became tired and weary. the sommelier led us to maison columbiere for charcuterie and trios eoufs, our fill of cremant and a glass of villages du Bourgogne. our bellies burst with flavor as we struggled to stay awake. we would sleep well tonight.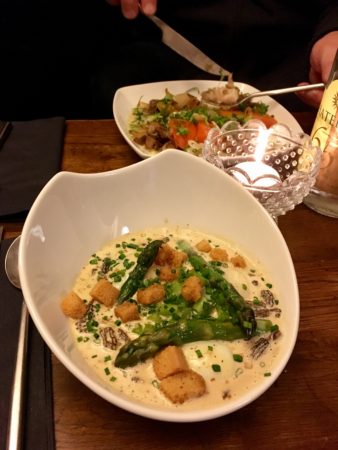 and tomorrow, Bordeaux.