This last week the sommelier and I finally had our date. After many months of cancelled plans, work priorities, and sommkid activities, we decided to clear one night so we could yearningly look into one another's eyes and bask in each other's company. As we drove into the Texas countryside, the autumn skies were feverish; burning with a desire to slow the pace of our lives and expand our minds with thoughts of pleasure and gratification.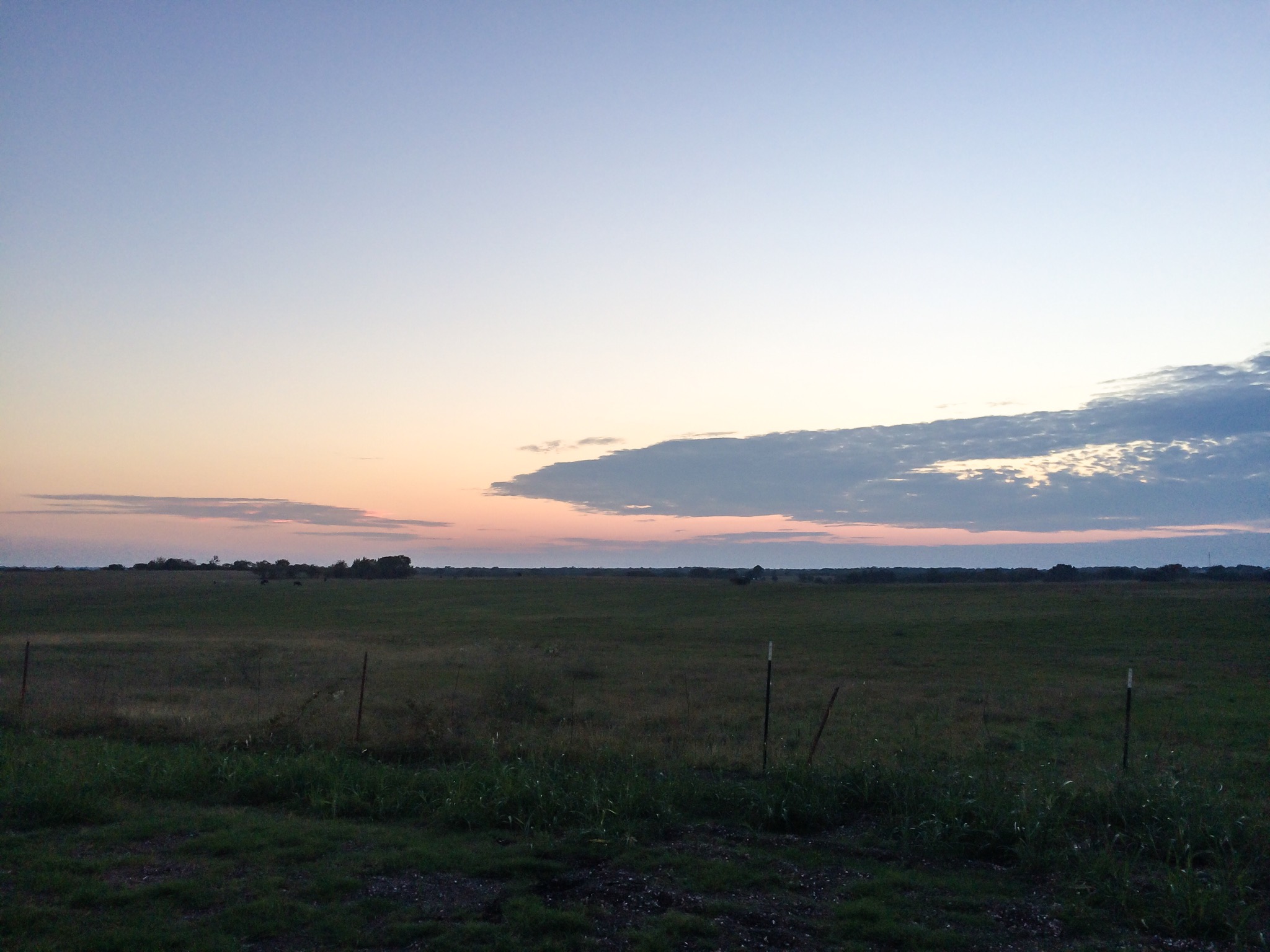 We drifted onto a small country highway northwest of Houston, through hills and valleys, past steer and open fields, and soon we found ourselves at the gate of The Inn at Dos Brisas.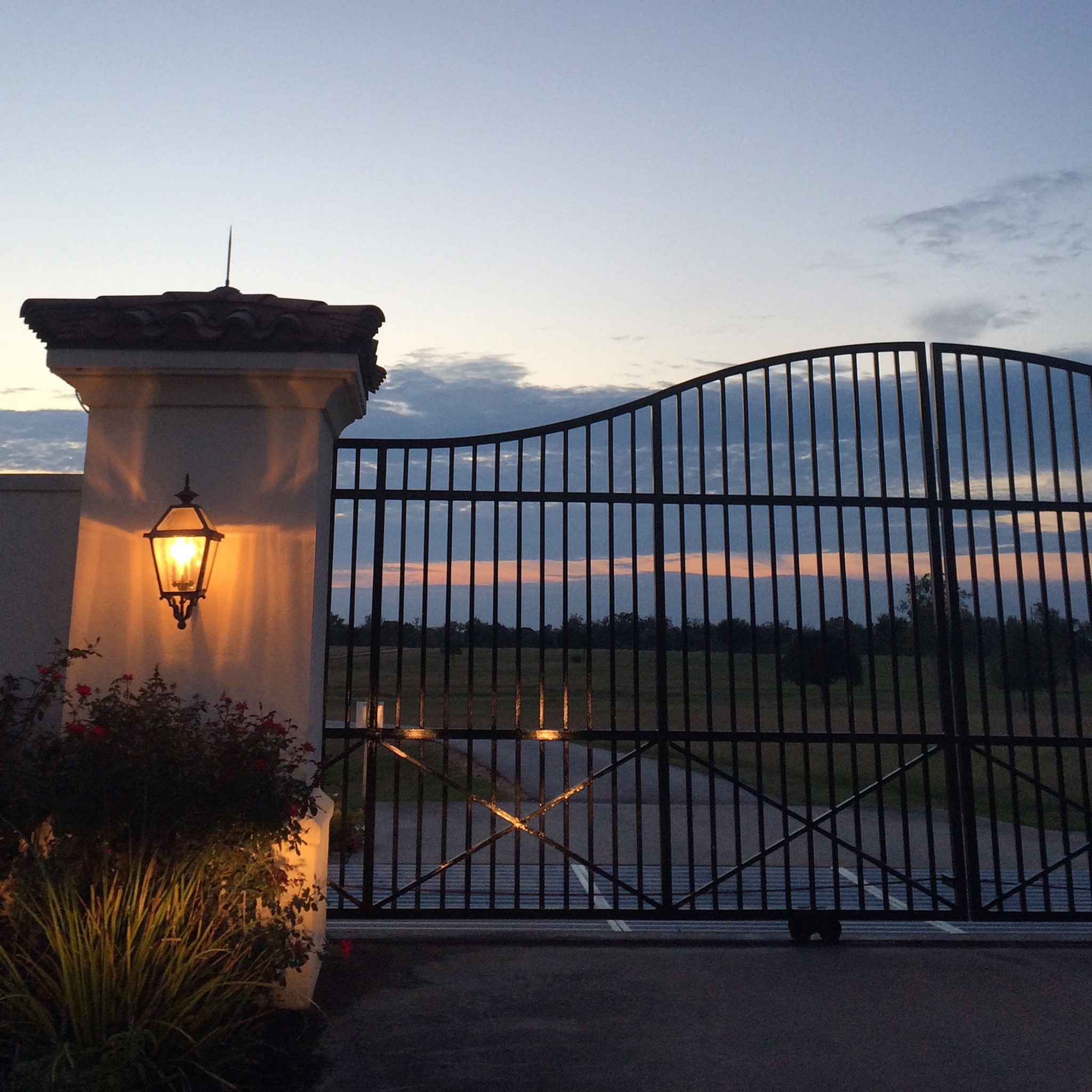 My heart jumped at the sites of horses, herb farms, and small ponds that sprinkled the landscape. The long, winding drive fueled our fervor further, in rusty anticipation of a night for just the two of us.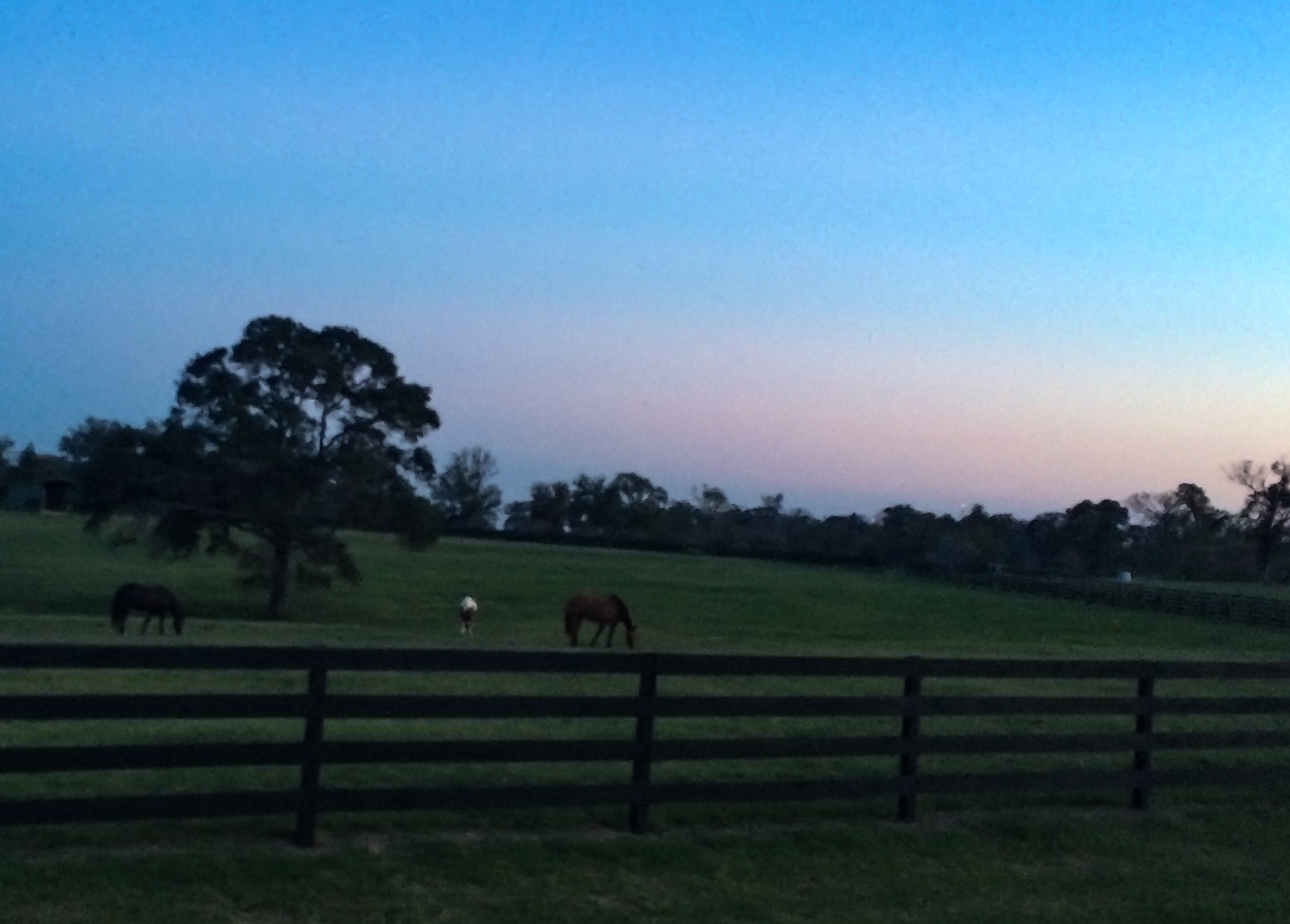 Slowly a quaint Spanish-style manor appeared, beckoning us with promises of delicious flavors in local dishes and intimate wines. The only restaurant in Texas with a Forbes five-star rating, the Inn at Dos Brisas is the sparkling gem of Houston's backyard.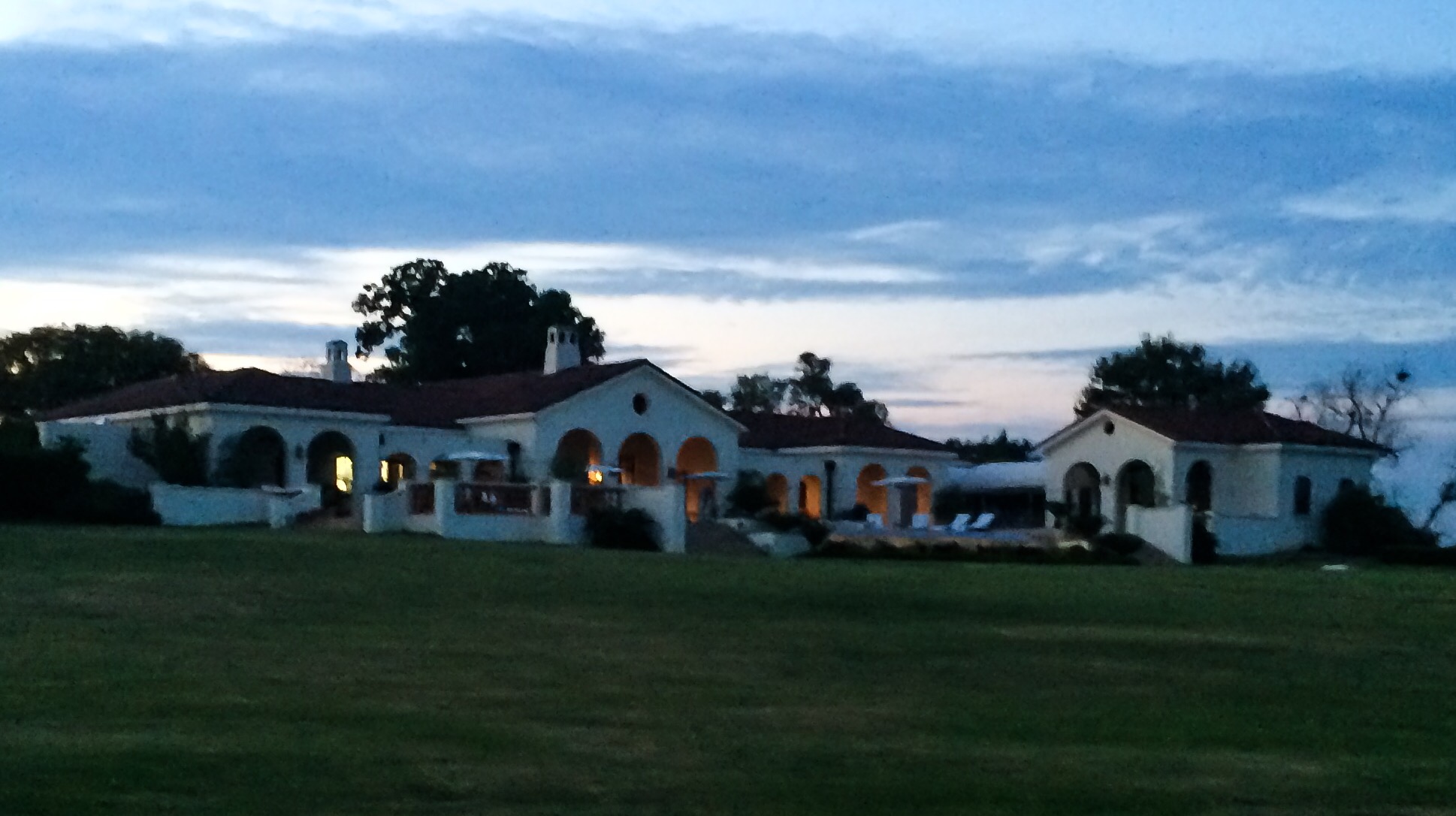 The sommelier took my hand as we walked into the quaint villa, the faint sounds of swooning crickets in the background. Every door was opened, with warm, but not overly polite greetings. We were graciously shown to our table, where the sommelier declined menus in lieu of the Chef's Tasting. With a bottle of Alsace Resiling to start, our journey had begun.
Amuse Bouche: oyster with creme fraiche.
First course: spiny lobster with permisson.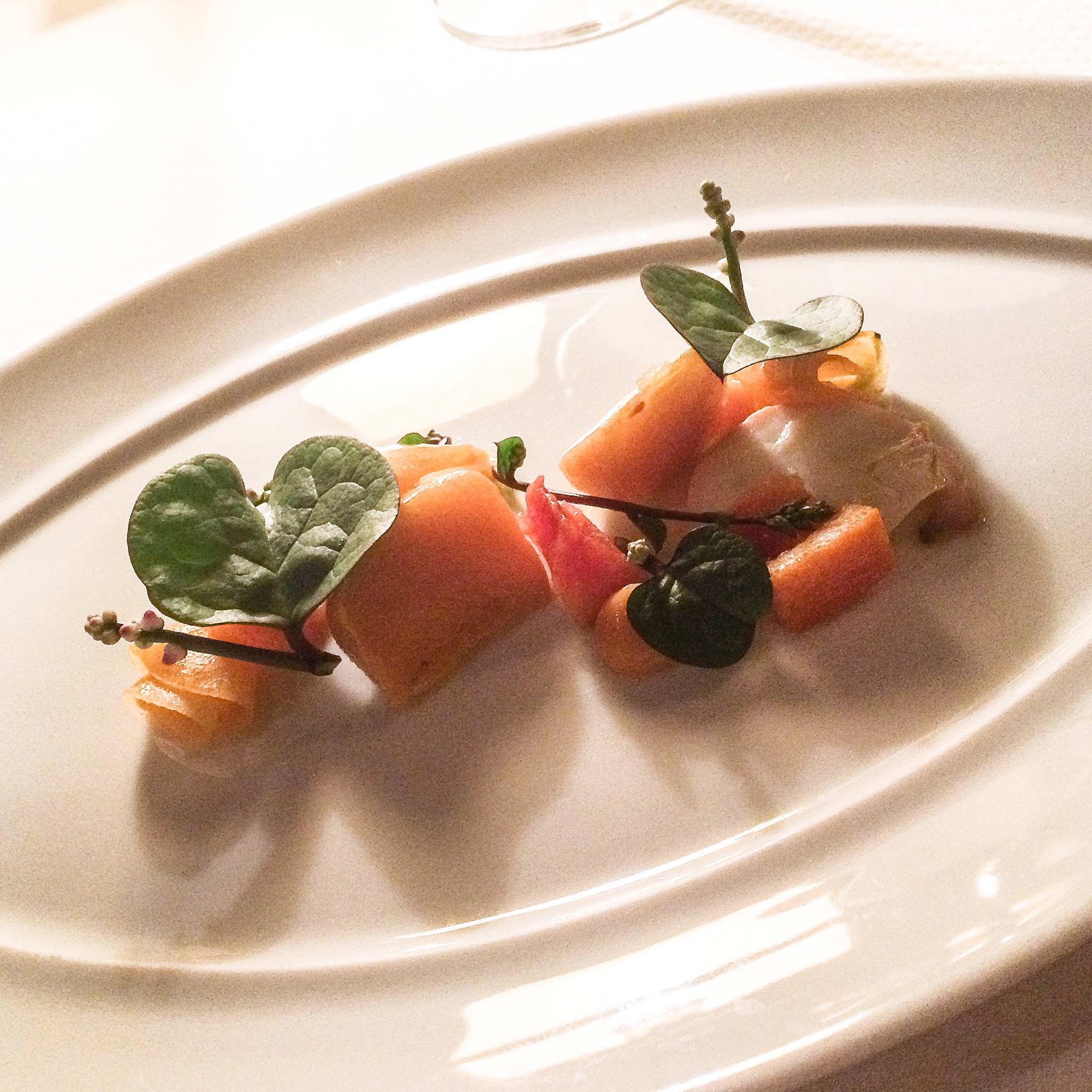 Second course: shrimp with local herbs.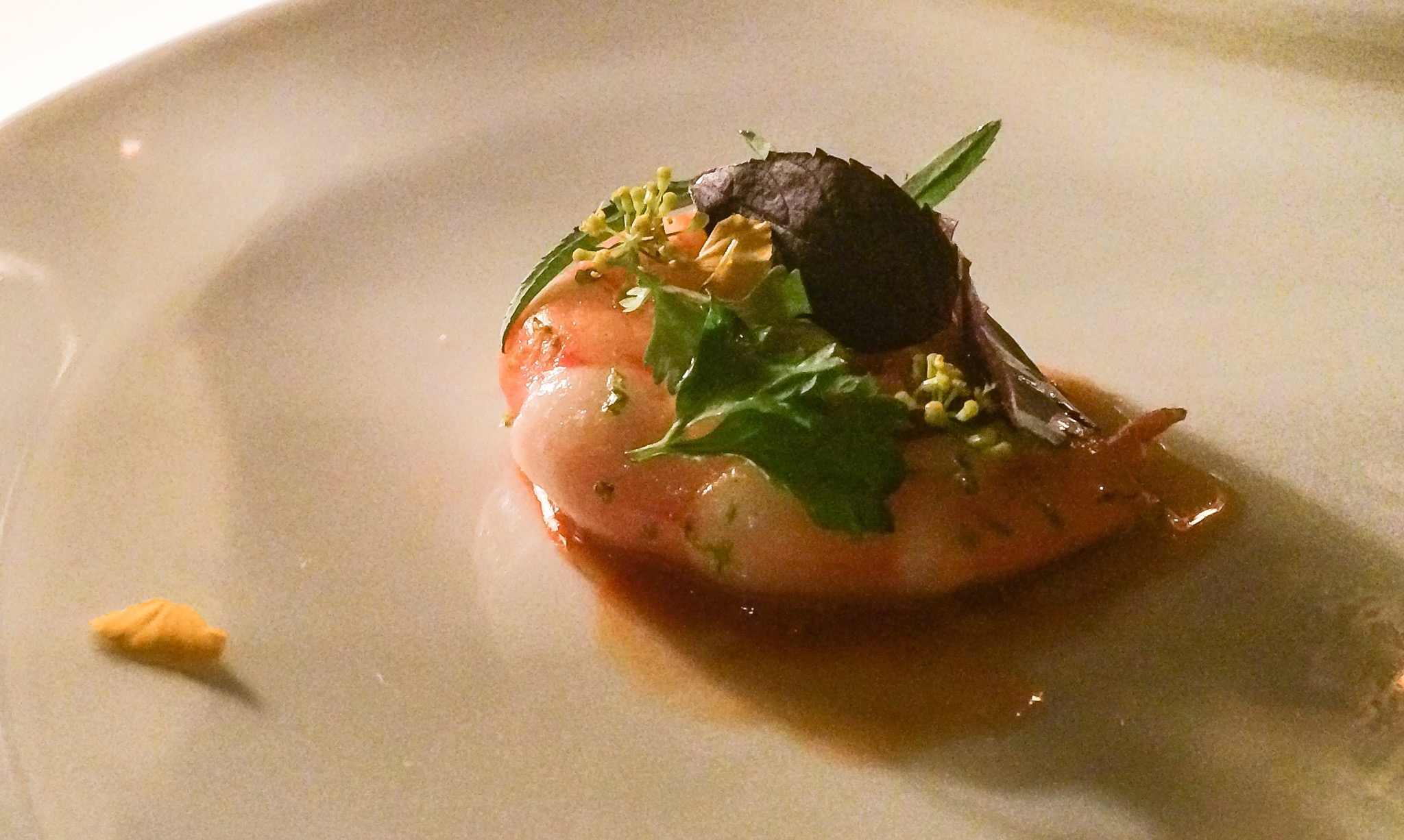 Late Texas Summer slowly faded into early Fall with each dish, playfully alluring our palates with the flavors of the local soil.
Third course: gnocchi with crispy sunchoke.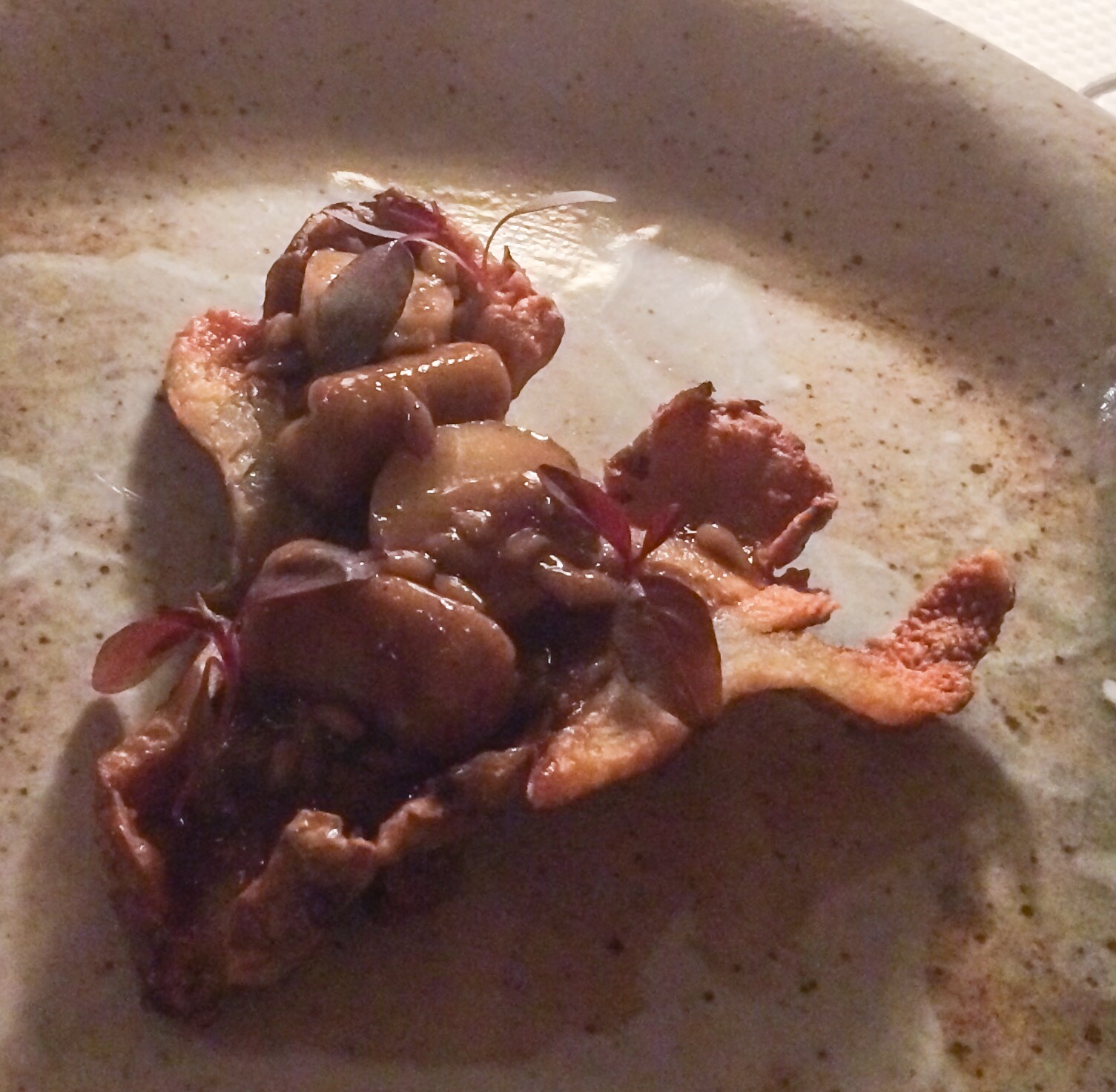 Fourth course: seabass in light foam.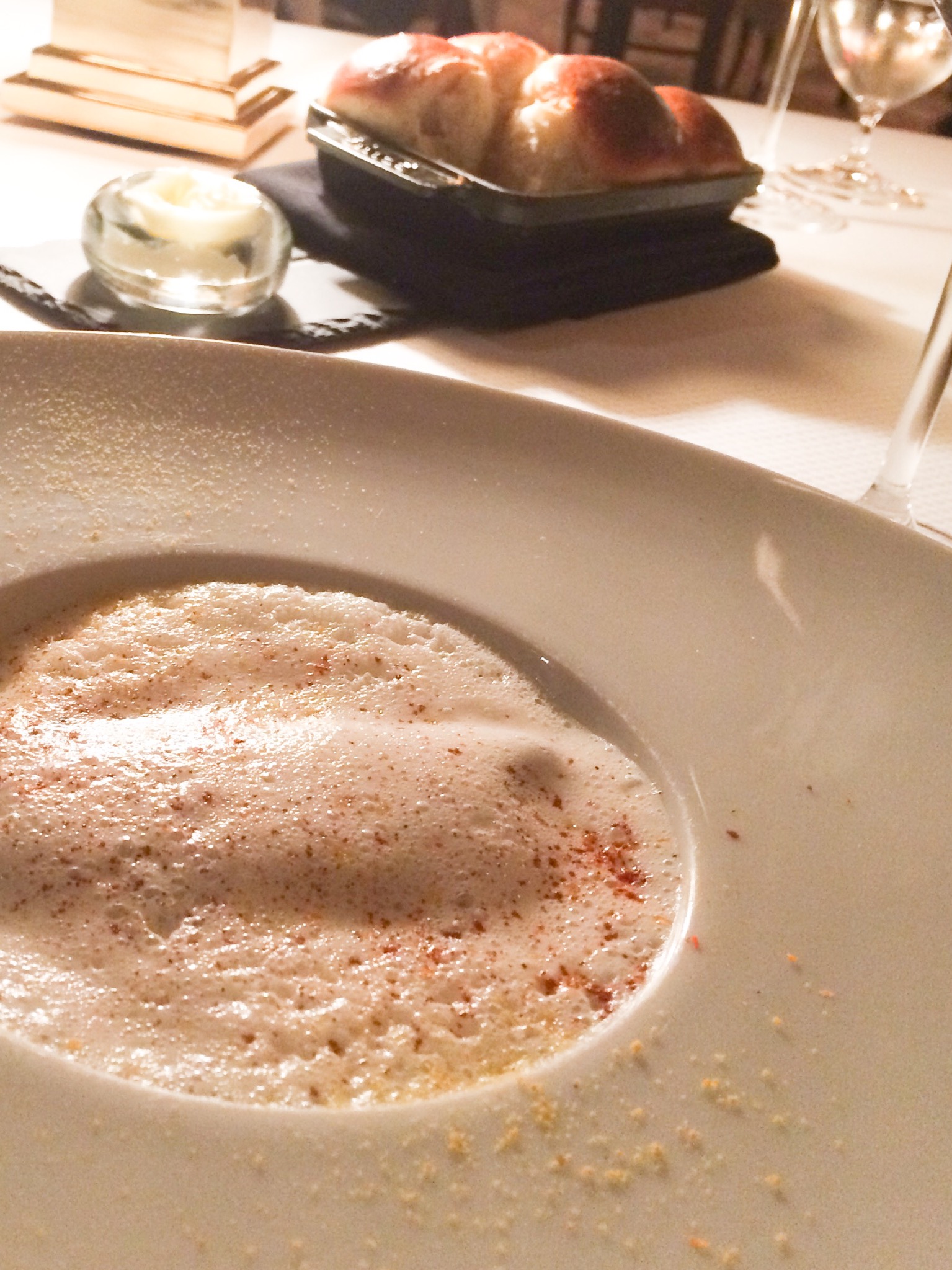 After devouring what tasted like the simple, clean ocean, we found ourselves with a bottle of 2003 Marcel Deiss Beblenberg, a Pinot that turned our thoughts to smells of burning leaves and crisp morning air.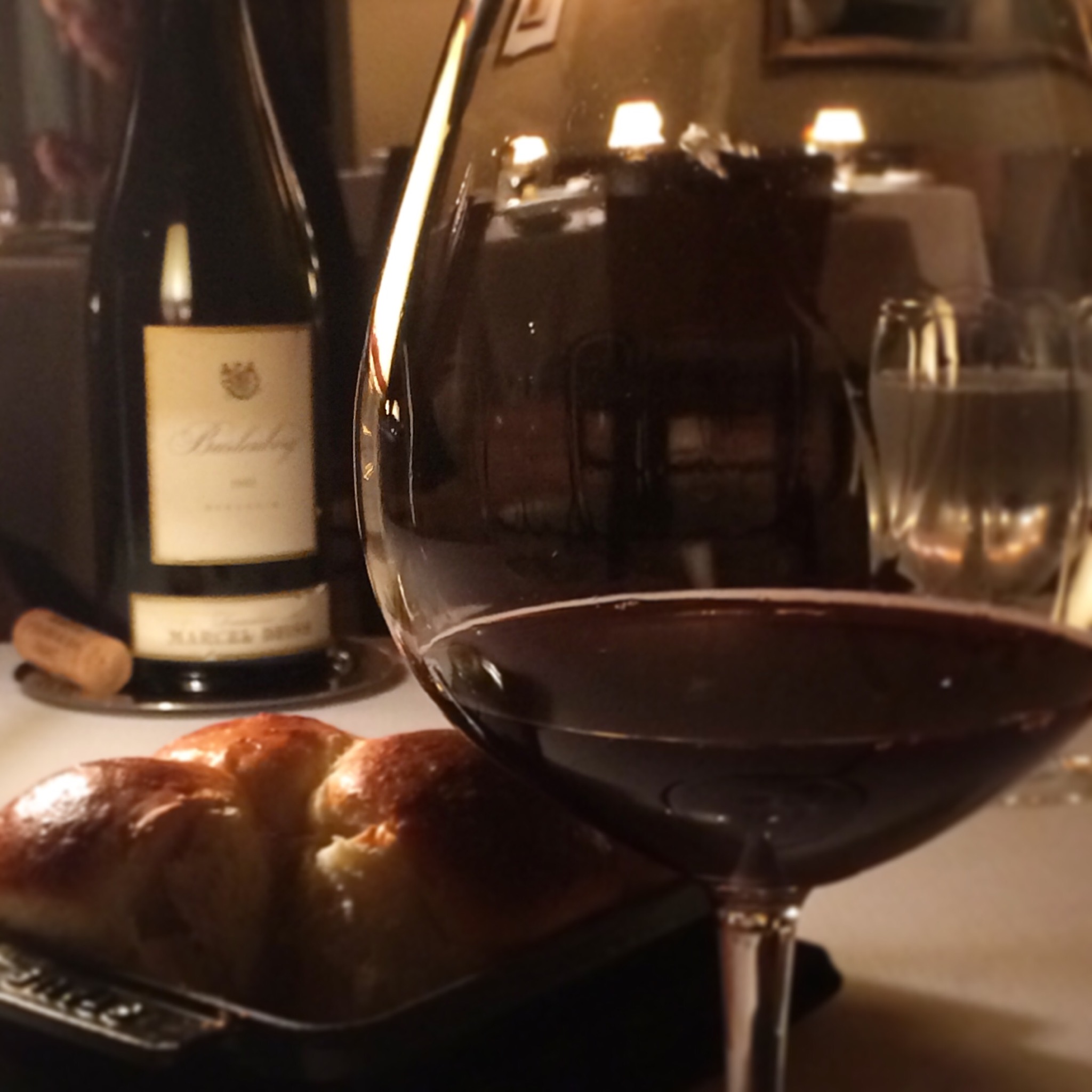 Fifth course: soft egg with shaved truffle.
Sixth course: conckles in truffle cream.
The satiating menu enveloped us in precise flavors we had not experienced in many years, and so we let the warmth of the wine flow freely into our bellies, as to savor every moment. The service: impeccable. Looking around the manor, beauty was everywhere, as evidenced by the cascading colors hanging on the walls.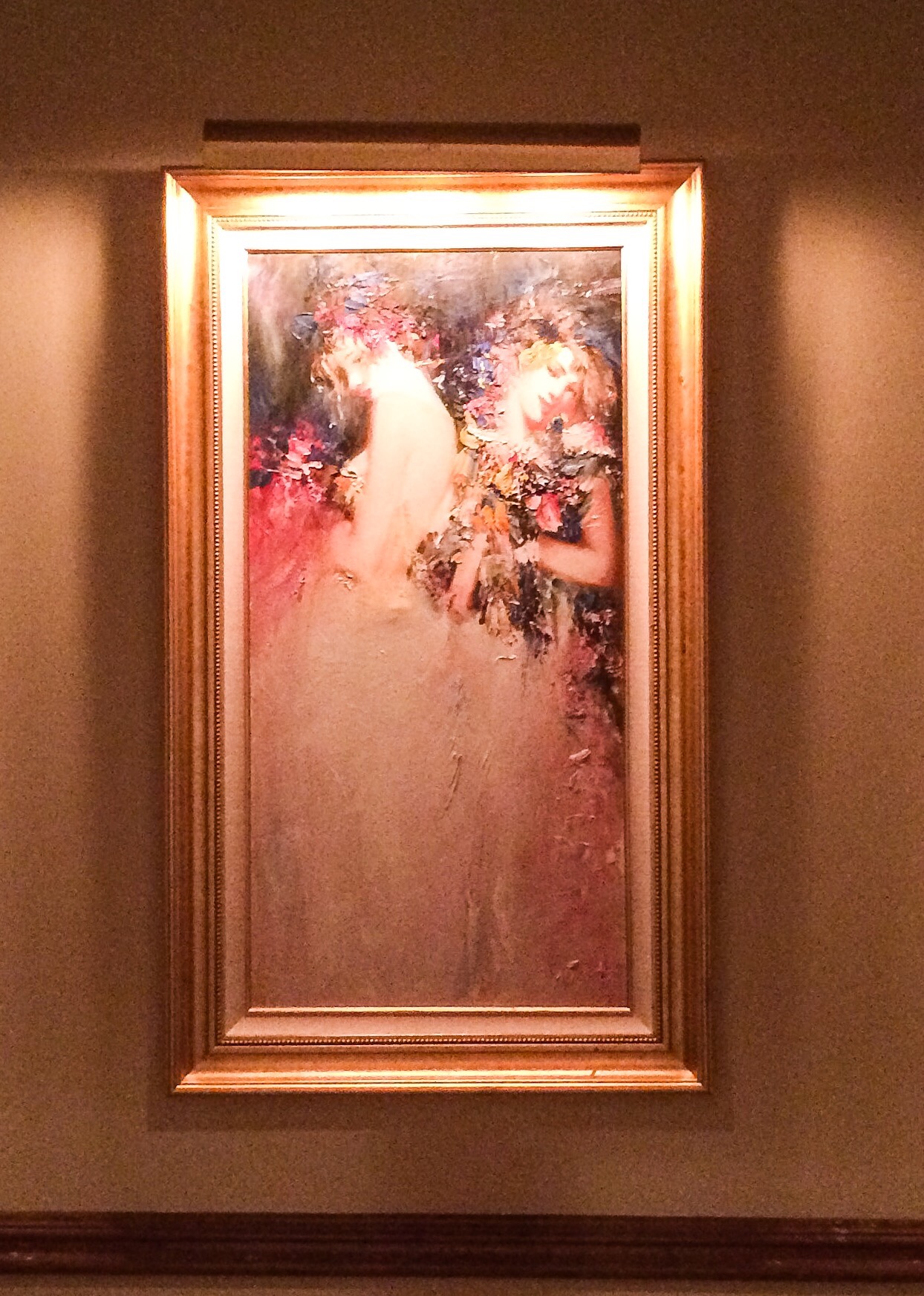 Seventh course: rabbit with foie gras and kidney, rillette stuffed Anjou.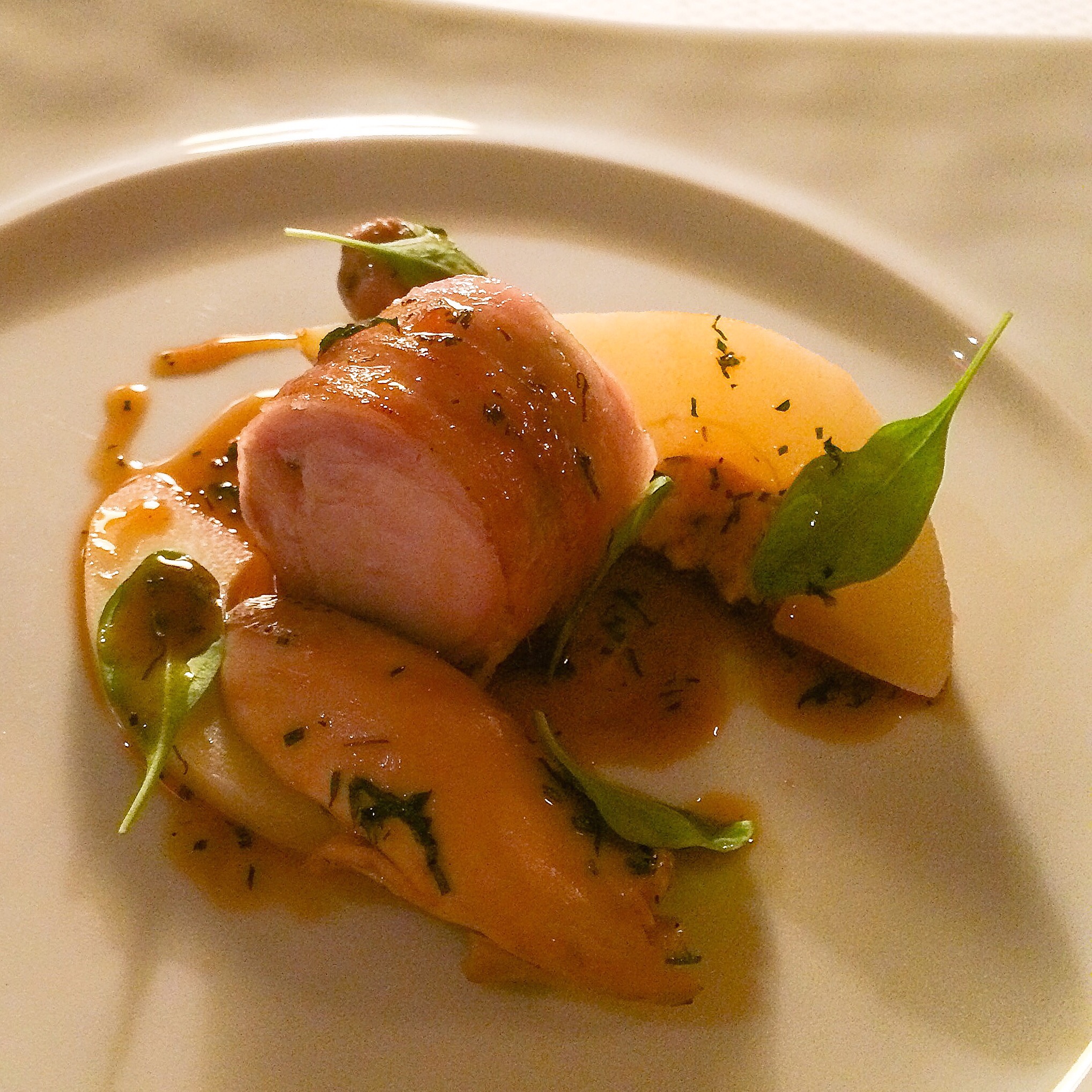 Eighth course: venison with local berry demiglaze.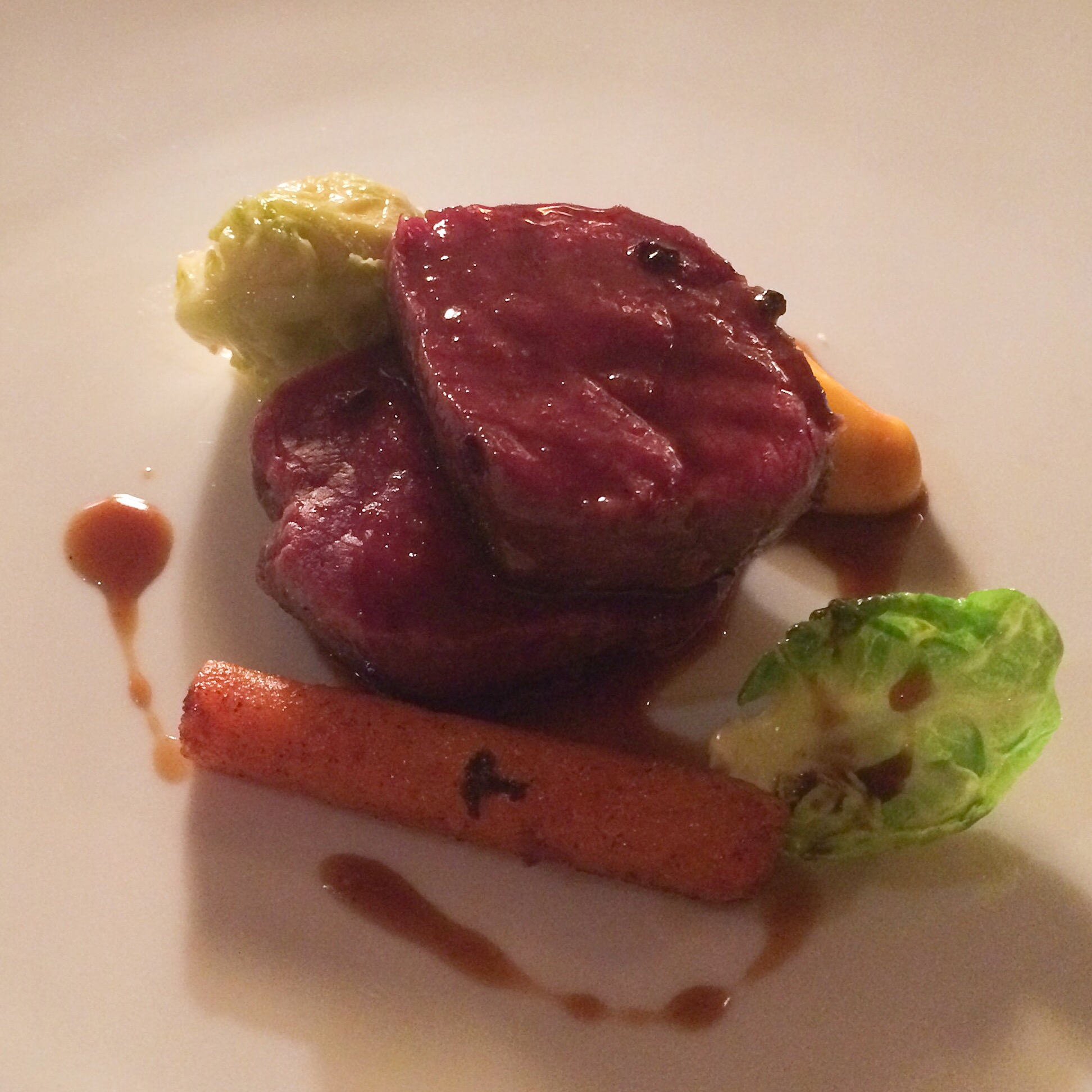 Our eyes began to glaze over, and our stomachs began to twinge with a plea for rest. Just then, Thomas Perez, Wine Director, appeared with Sauternes to accompany our next course.
Ninth course: foie gras ice cream.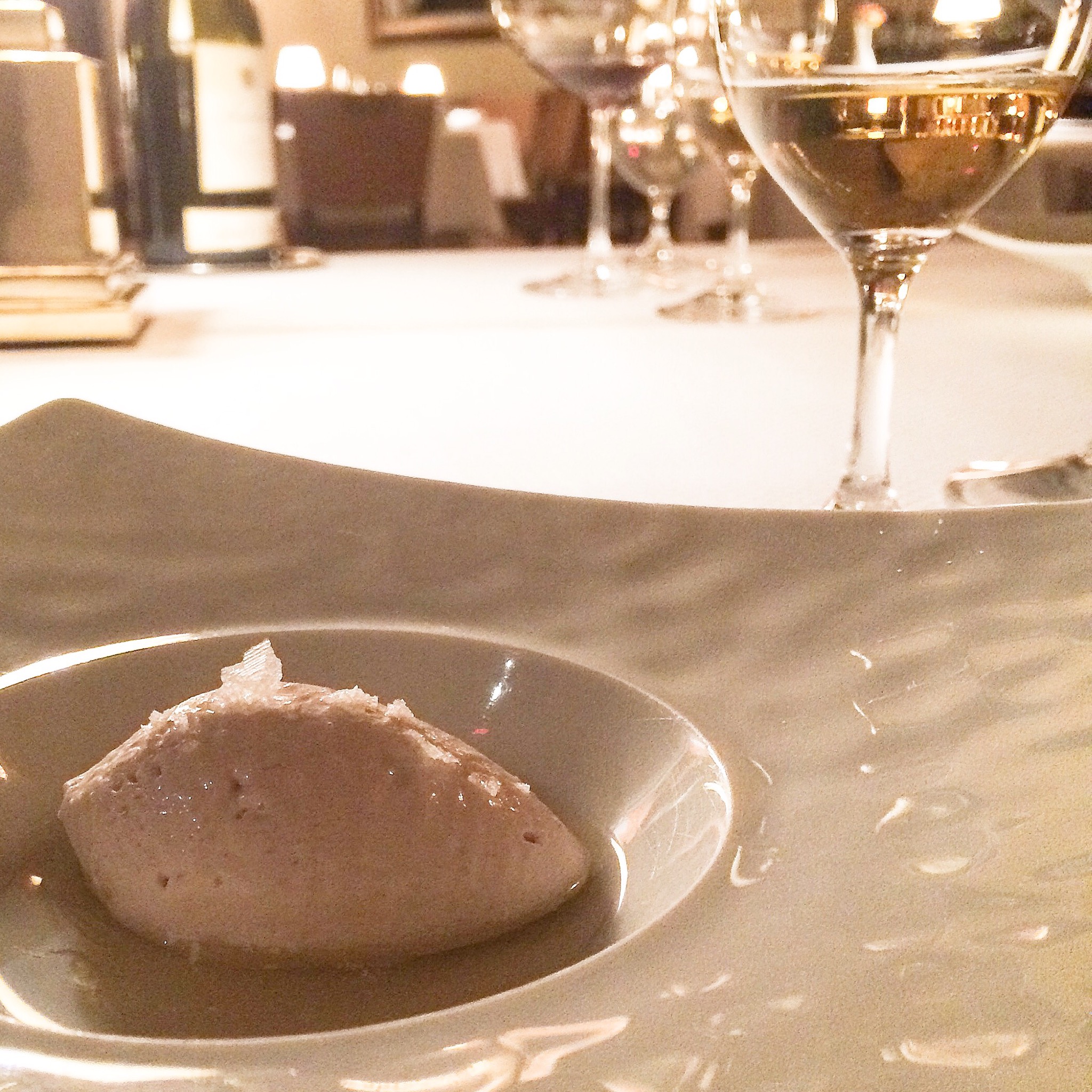 My heart was full, but my palate yearned for a sweet cleanse. Luckily, the chefs felt the same way.
Final course: peanut butter and chocolate cream.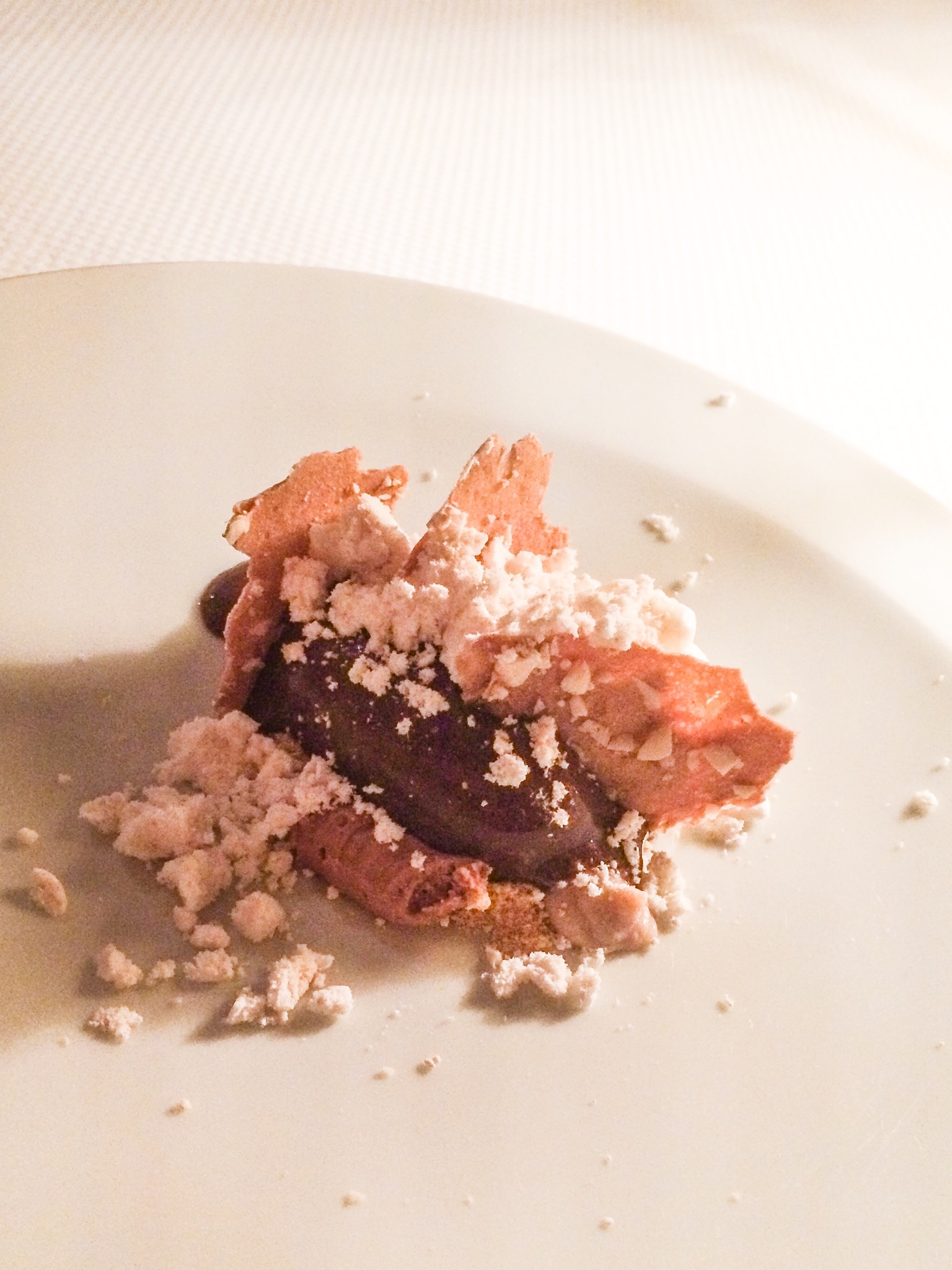 With smiles on our lips, we sighed in gastonautical pleasure. Life was good.
As an added bonus to our delightful meal, Executive Chef Zachary Ladwig and Chef de Cuisine Eric Fullem graced our table with their genius. Many thanks were exchanged for our long awaited date, sensuous textures, and amorous combinations of flavors.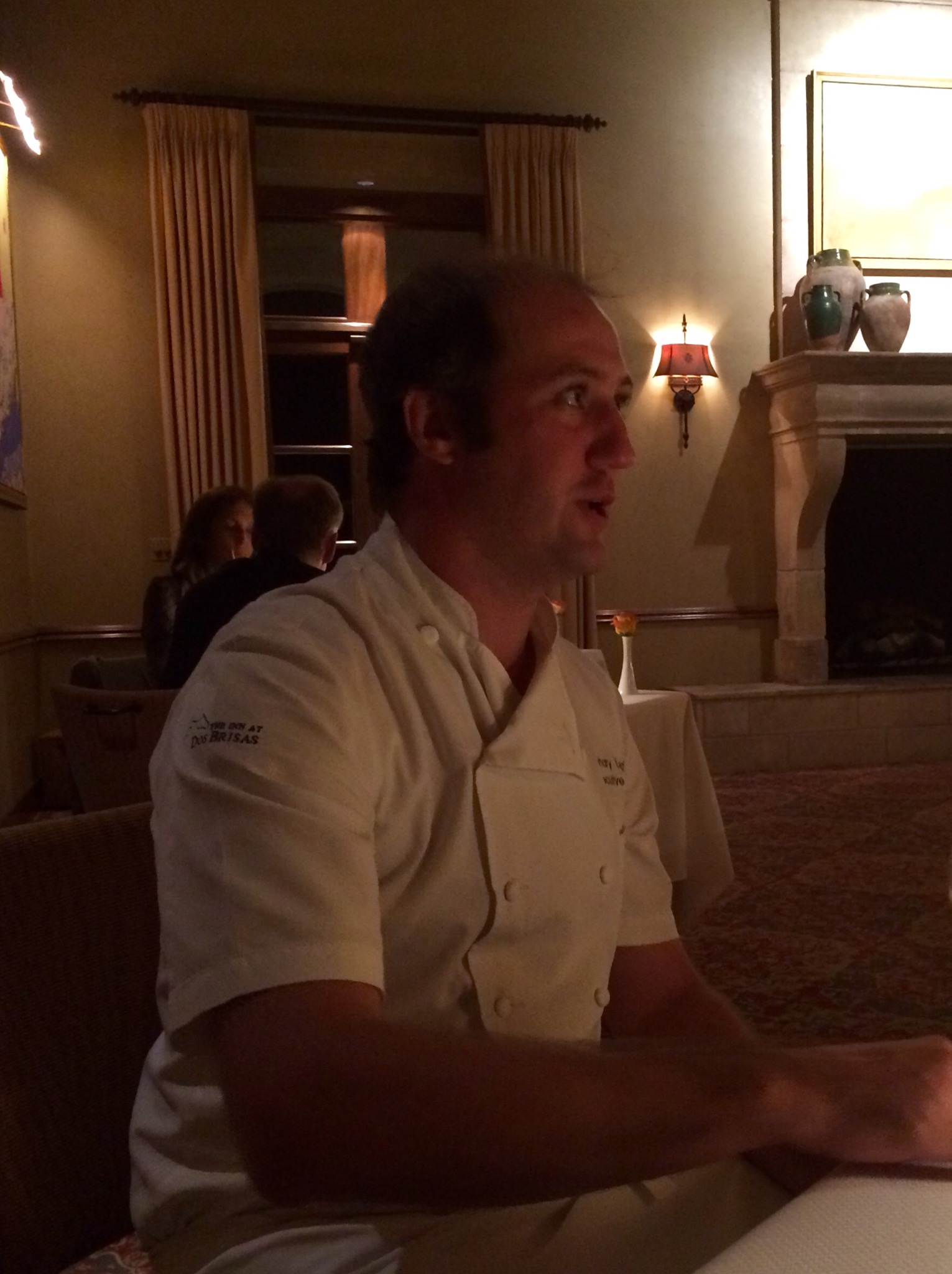 The seasons change slowly in Houston. The humidity lays thick well into Fall, as the cooler air is stifled with southern protest. While our date night was long in the making, the sommelier couldn't have chosen a better experience to portray his love.
Perfect service. Perfect meal. Perfect night.
Cheers.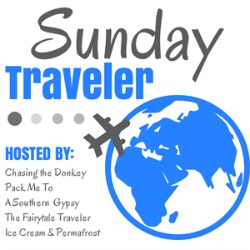 (Check out other travel blogs at PackMeTo.)