Paris has a busy vibe, flooded with swarms of fast walkers, motorbikes, and pint sized cars. You can begin to feel lost in the everyday traffic, meandering through sidewalks, crowds, and cafés. As a tourist, it can be especially overwhelming, as time becomes extinct and schedules go off course. The sommelier and I had our fun few days seeing relics, museums, and architecture, but with blistered feet and sore legs, we were ready to make our way to the countryside.
We boarded a regional train from Gare de Lyon in the late morning, and arrived in Dijon just after noon. The landscape started zipping by, and was dotted with patchwork grasses, hills, and trees. Small villages with tall steeples stood out against the rolling earth.
The sommelier opted for a taxi from Dijon to Beaune, more so I could see the vineyards… and even more so that the sommelier could explain to me the different varietals along the way. We drove through Gevrey-Chambertin, Vosne-Romanee, and Nuits-Saint-Georges, which unbeknownst to me is famous for their pink marble quarries. Of course all the vineyards looked delicate and delicious, with bright spring vines budding from the dark branches.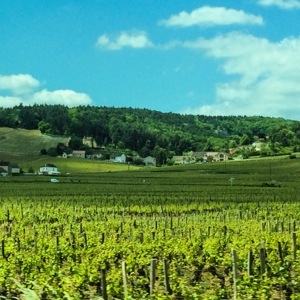 We were greeted in Beaune by a beautiful archway, a Cote d'Or that overseas the village. Luckily, our flat is located inside the city center, just on the opposite of the grand entrance.
Since we took our time traveling, we immediately decided to take a stroll, sit outside a bar du vins, and take in an early dinner. The town of Beaune is fairly small, but contains a lot of history and is well known for their hospice. The French spoken here is tighter, more refined; there is a definitive distinction between the people here, a respect for the terroir, food, and wine I had not seen yet in France. They are proud of their heritage, as they should be.
Walking the streets you can feel your mind relax, you can hear birds, ducks, and roosters, and know that you can finally live in the moment.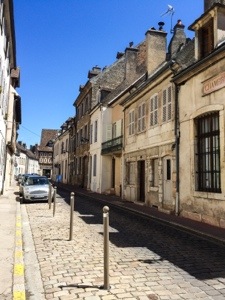 As the sun sets later in France, time tends to slip away, especially when partaking in the vins du terroir. Ahhhh… this is the life.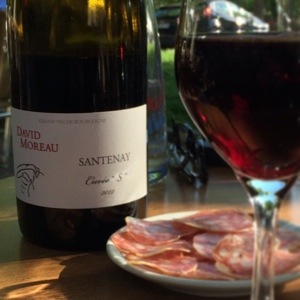 More to come tomorrow… Sante.