Ever have one of those days?  Where you wake so early that your stomach hurts? And you can't concentrate because your mind is starved for rest, and love, and peace? And you feel like crying. And yelling.  And your shoulders are tight.  And….it's only 10am?
Today was one of those days.  Again.  I seem to be having a lot of them lately.
There are so many responsibilities we take on as working mothers.  I won't lie.  I wake up scrupulously early sometimes just so I can check email, peruse my updated territory performance data, and create my daily task list.  Once Rhea is up and about, it's all milk, toast with butter and jam, and Daniel Tiger on DVR.  On our way to school, we talk about our day, if mommy or daddy is picking her up, and the colors of the leaves.  During the past few weeks the windows have been down while the words "orange", "red", and "yellow" have floated towards the front seat.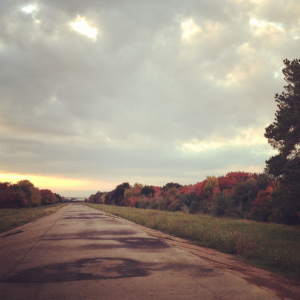 Once we arrive, I take her hand and lead her to her classroom to leave her for the day; and sometimes for the night; and sometimes, but rarely, for the week.
From nine to five I work extremely hard, and smart.  There are challenges that present themselves on a daily basis, and while I have no qualms handling them, mostly I overanalyze and overthink situations. Well, we all have short comings. Even so, I am very successful in my career.
Here's the thing, though.  I find joy in showing my daughter that she can be anything that she wants to be.  She can be an executive, a chef, a writer, a wife, and a mother.  She can have it all.  She deserves it all.  If she even wants it all; because maybe she makes the decision to choose just one.  Or none at all.  And we will love her no matter what.  Because that is what parents do. And it is her choice to make.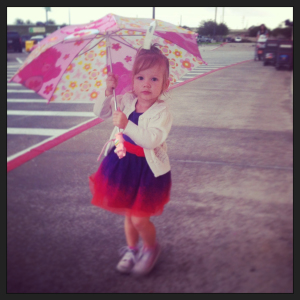 When I pick Rhea up from school the radio turns from NPR to Toddler Tunes.  And once again, our conversations revolve around lunch items, art projects, books, and what we are cooking for dinner that night.  We usually come home to frenzied dogs and a house that is in desperate need of a maid.  Repeat: I really need a maid.
Sometimes balancing it all gets tremendously heavy; my shoulders ache with the weight of my world.  Most of the time, a glass of wine will relax my mind and heart and set my dreams into motion.
But tonight, I want a beer; because sometimes you just need a change.  So, I chose Austin's own Adelbert's Brewery to quench my thirst.  As far as my knowledge of foams and yeast and nuances of hops reside, I am beyond novice.  I am no cicerone.  But, what I do recognize is that I like a saison style beer, so I grab the Philosophizer at just under $10.  It's clean and somewhat light, with citrus notes.  And it's from Texas, so it's local.  A perfect end to my day.  A break from the normal.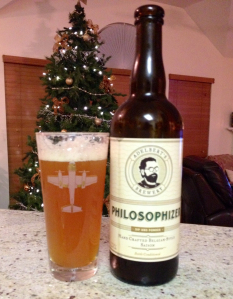 Ahhh.  Just what the doctor ordered.  I can do it all.  again…  tomorrow.  And you know what?  It is worth every minute.  Because Rhea will know that everything is possible.  Because I have loved her enough to show her.
Cheers, y'all.