Giving Thanks.  It's that time of year again.  Time to start planning Holiday menus, inviting friends and relatives, dream of stuffing, take stock, make stock, (no, wait!) take stock!, buy turkey, cranberries, stinky cheese, and of course… prepare your holiday table for differentiating wine palates.  Catering to everyone isn't easy.  Trust me.
The last time the sommelier and I hosted Thanksgiving, we created a full-blown menu complete with bacon and corn gougeres, celery root potato bisque, cremini mushroom stuffing, and apple and raisin crumble. The food was really the highlight.  We really didn't plan for the wine, just served a sparkling, a few Italian reds, and a dessert specialty.  At the time, my knight in cork armor was still running the wine program for Andrew Weissman, so needless to say, was not even home to enjoy the majority of our meal.  The Holidays were always the busiest time of year.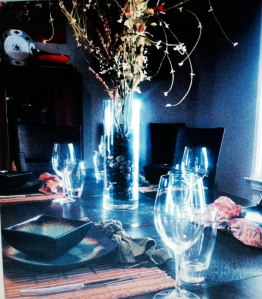 This Thanksgiving we are so thankful for our many blessings.  The sommelier has been on a new adventure over the past year, and has spent countless hours under the tutelage of the owner of Classified Wines, as to gain an insight and love into the importing industry.  Of course, the Holidays are once again the busiest time of the year; the sommelier is just physically home for dinner.  As such, we have a different love for our old friend, the fermented grape juice hiding in dark smooth bottles, awaiting pours into our crystal glasses. And while we may be toasting to a great many wines, we recommend just a few for your table.
Must have Appetizer Pairing: Zonin Prosecco ($12 Specs, HEB, Kroger)
If you are craving bubbly, but don't want to break the bank with Champagne, then a Prosecco may be for you. Try not to be confused with the sweet Asti that the Italians are known for; Prosecco is much drier, with a second fermentation in stainless steel tanks, so it is generally lighter with a crisper air.  Zonin Prosecco will pair well with gougeres, country ham deviled eggs, an array of soups, bisques, and of course, a variety of cheeses.  In all actuality, it pairs well with just about anything, so sip to your heart's desire.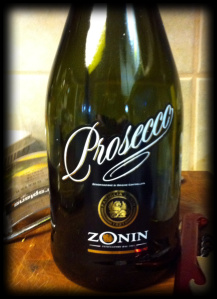 Main Course Pairings
Whites:
Kenefick Ranch Sauvignon Blanc ($21 Specs)
With a winery founded by a Mayo neurosurgeon and a winemaker formerly of Duckhorn, this small family operation holds the right prescription for success.  Just 125 acres in Calistoga, only 10% of production goes to Kenefick Ranch, while the rest is outsourced to bigger names such as Etude, Plumpjack, and Caymus.  This Sauvignon Blanc is very tropical, with notes of pineapple, tangerine, and peach; a lush cream mouthfeel makes up the finish, which is longer than most whites.  Pairs well with classic brined turkey and apricot stuffing.
 (photo credit Kenefick Ranch)
Bodegas Shaya Verdejo ($13 Specs, HEB, Kroger)
There are many reasons why this particular wine is perfect for Thanksgiving, the first and most important being the notes of fig, citrus, and anise, which flavor the season.  Second, the vines that source the wine are at least 75 years old, and are a joint venture from a very well-respected family of Spain, Juan Gil, so quality is at the forefront of production. (Verdejo is a sherry like white wine that hails from Spain.)  Third, Shaya's  finish is creamy with hints of honey. (It doesn't hurt that it's only $13, either!) Pairs well with candied yams, sweet carrots, or bourbon-glazed turkey.
(photo credit OroWines)
Reds:
Michel-Schlumberger La Cime Cabernet Sauvignon ($20 Specs)
The vines hail from Switzerland, where the first founder, Michel, recognized the quality of Northern California soils and climate of the Dry Creek Valley.  The winemaking style is suited more towards Alsace, France, like the second founder of the label, Schlumberger.  La Cime Cabernet is more like classic Bordeaux, a blend of Malbec and Petit Verdot, with black currant, plum, and aromas of rich spice.  Open up for at least thirty minutes or decant before drinking.  Pairs well with andouille and cornbread stuffing, cranberry cocktail sauce, or spice rubbed turkey.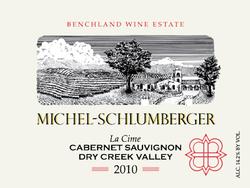 (photo credit Michel-Schlumberger)
Juan Gil Monastrell ($14 Specs, HEB, Kroger)
For those guests who insist on organically grown, Juan Gil has answered the call. Monastrell is also known as Mourvedre, and is grown in regions of France,  Spain, California, and Washington State.  Juan Gil is a small family operation in Spain, which produces different varieties of wines.  The Monastrell has aromas of black raspberry and cherry, with dark berry flavors.   A bit of a peppery nose, this varietal adds excitement to a boring meal.  A tangy finish with spicy notes, this wine also pairs well with cranberry stuffing or orange spice glazed turkey.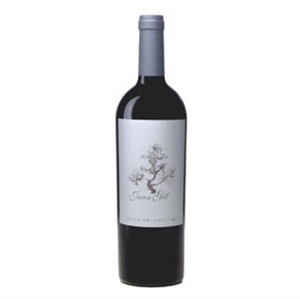 (photo credit Gil Family Estates)
Dessert Wines:
A note about dessert… generally by the last course everyone has found their favorite wine and is grabbing onto their glass for dear life.  Wine snob exceptions notwithstanding ( and sommeliers alike), there are some suggestions to staying local, albeit dangerously sweet.  Messina Hof has some large varieties of dessert wines, including not only Riesling, but ruby ports, tawny ports, and sherry.   For the more refined palate, however, you might want to stick to a classic Brandy.
(photo credit Wine Enthusiast)
Giving Thanks.  Being Thankful can be its own blessing in disguise.  Learning to be Thankful on a more consistent basis is a trait I have yet to master.  Just think of what our lives would be like if we actually expressed gratitude every day of the year?  Probably ahhhmazing.
Cheers to you and yours this Thanksgiving.
Note:  This was a first collaborative effort between the sommelier and myself.  Enjoy.